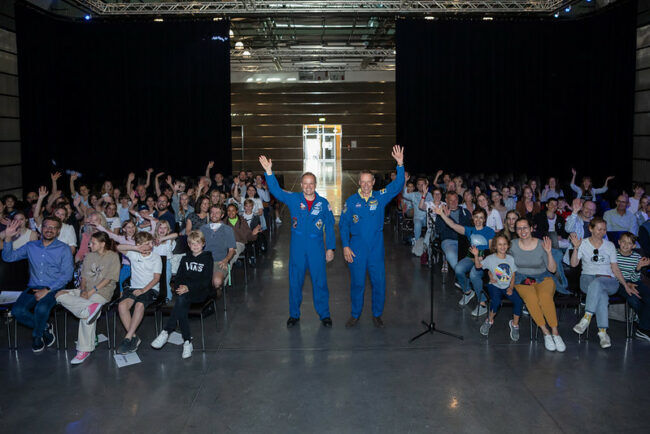 London, 1 June 2023.- Asteroid day will take place on the 30th of June in Luxembourg, and it will be live streamed on several digital platforms. The event is recognised by the United Nations, and is part of a programme by the Luxembourg-based Asteroid Foundation. The Foundation aims to inspire the world about space and asteroids, and it focuses on asteroids' role in the formation of our solar system, the use of space resources, space exploration and the protection of our planet from adverse asteroid impacts. 
The programme for 2023 has been built on three pillars: astronaut and expert school visits, the Space Lecture, and the new festival. The Astronaut and Expert Luxembourg Schools Visits will take place on the 29th and 30th of June, and astronauts and scientists will deliver a 30-minute presentation, followed by a 20-minute Q&A to inspire teachers and pupils.
"Asteroid Day is an excellent opportunity to bring Luxembourg and the global space community together to learn about space, the history of our solar system, the future of space exploration, and planetary defence," says Markus Payer, Chair of the Asteroid Foundation. "We want to attract young and talented people to the space sector which plays an increasingly important role in the development of our economy, sciences, and society. We thank our main sponsor LSA, FNR, the European Union, and all our programme partners for their generous and sustained support and look forward to making Asteroid Day 2023 another success for space in Luxembourg, Europe, and around the world."
During the festival, on first of July at 14.00, the Luxembourg Space Agency (LSA), which is Asteroid Foundation's main sponsor, will announce the selection of its "2023 Astronaut for a Day" programme and present 25 finalists plus 10 'reserve astronauts'.