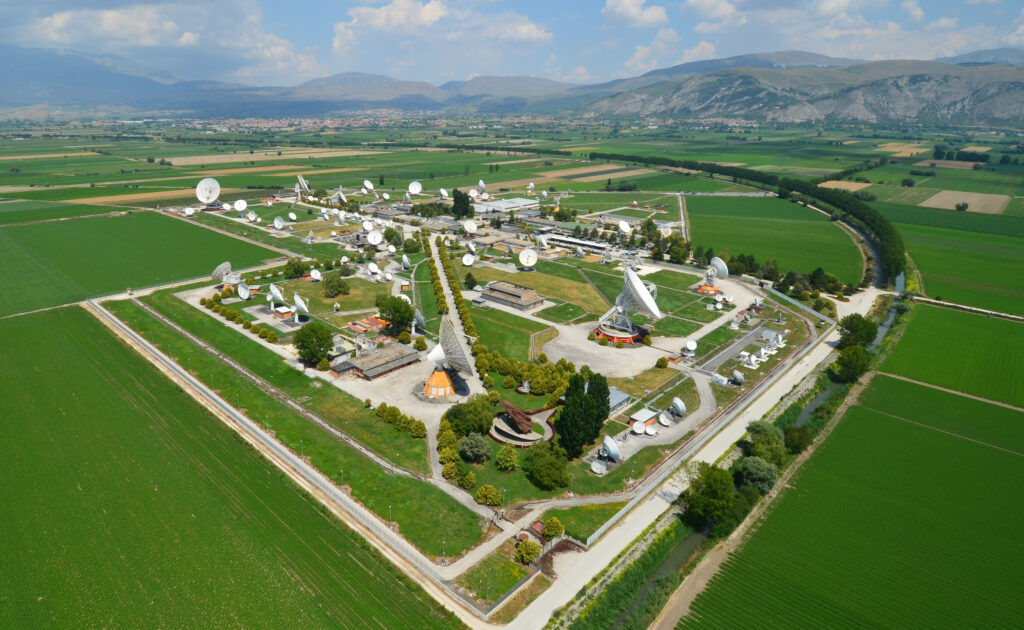 Ibadan, 26 May 2023. – QuadSAT has completed an antenna validation mission with space services operator, Telespazio. Using its drone-based system, it tested a large 17-metre antenna situated at Fucino Space Center in Italy. The Company also demonstrated other drone-based testing solution capabilities, including ground station tracking performance analysis as part of the mission.
QuadSAT worked with Telespazio to perform the radiation pattern measurements of the large 17-metre antenna. Due to the size of the antenna, The Company carried out careful planning and a detailed site survey ahead of the mission. To achieve precise measurements, it also took measurements from a nearby mountain peak, 12 km from the antenna.
The resulting radiation pattern measurements enabled QuadSAT to provide Telespazio with essential antenna performance data. Furthermore, it enabled the Company to extract information on the main beam's shape and size and sidelobes' level and position. As a result, it will enable Telespazio to ensure the antenna is operating at optimum efficiency.
Emanuele Belloni, Installation, Integration and Test Manager, Telespazio, commented: "We believe that innovation is the true driving force of Telespazio's business, for this reason, we have established a multi-year cooperation with Quadsat. Our 60 years of experience in the space domain and the Quadsat system gave positive results to measure our 17-meters antenna." Belloni also added, "We were really impressed about this innovative approach that has the potential to reduce the challenges and costs normally associated with testing dramatically."
Likewise, Andrian Buchi, Chief Technical Officer, QuadSAT, added: "This campaign has demonstrated how our drone-based system can be an alternative to existing fixed beacon-based methods for testing large antennas. The mission has also enabled Telespazio to accurately test and verify one of its large antennas in a cost-effective way."