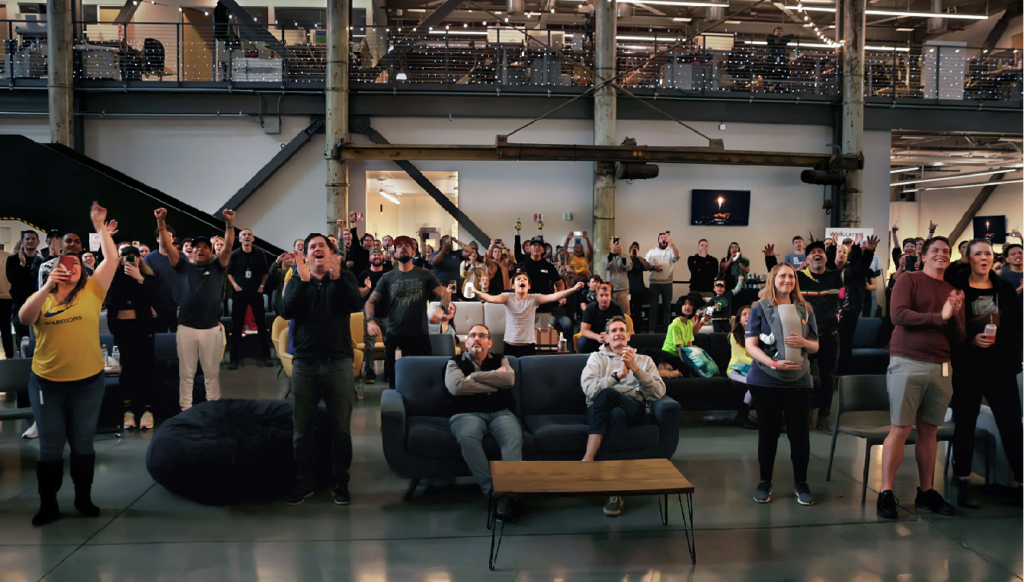 London, 26 May 2023.- The Astranis satellite has completed the orbital manoeuvres necessary to arrive in its orbital slot in Geostationary Orbit (GEO). The Astranis satellite was launched a few weeks ago onboard the SpaceX Falcon Heavy rocket. The satellite, Arcturus, is set to provide high-speed bandwidth to Alaska for our customer Pacific Dataport. Alongside successfully achieving its orbital slot, Astranis has completed a end-to-end test connecting a gateway in Utah with multiple user terminals in Alaska for the first time.
The test successfully demonstrated the core functionality of Arcturus, with the payload fully powered on and including a test of Astranis' proprietary software-defined radio. The test also demonstrated that the satellite could maintain tight positioning in its orbital slot, with high pointing accuracy, under total control of our Mission Operations team. 
Astranis MicroGEO satellites intend to help connect the most remote and underserved parts of the planet. They aim to get millions of people connected to the internet through their commercial customers, and act as a new tool in the US Department of Defence as it increases the resilience of its fleet of satellites in orbit. 
Astranis is working with their customer Pacific Dataport to improve satellite bandwidth for people in Alaska. At full capacity the Arcturus satellite will more than triple the amount of satellite bandwidth available in the state, reducing prices and helping to connect the 39% of the state that still lacks affordable access to reliable broadband internet. 
Looking to the future, Astranis plans to launch four more MicroGEO satellites later this year for customers around the world. Their orders for the next 24 months represent over $1 billion of satellite services.