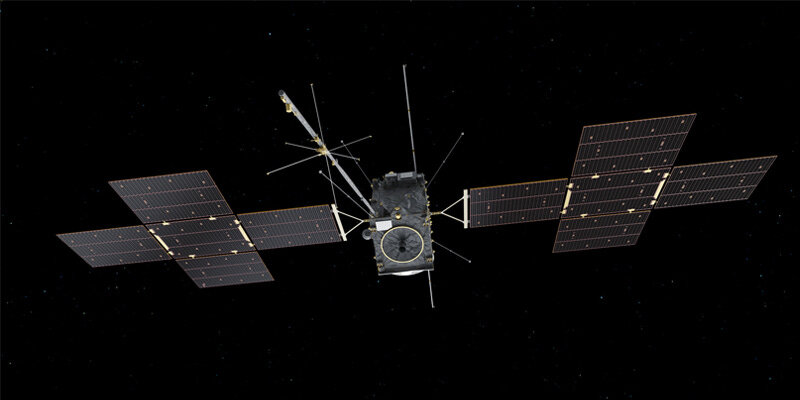 Ibadan, 13 April, 2023. – The European Space Agency (ESA) and Arianespace have announced the postponement of the JUpiter ICy moons Explorer (JUICE) mission following uncertain weather conditions. Arianespace confirmed that the postponement was a result of lightning risk to the launch. As a result, the launch will now tentatively go on Friday, April 14, 2023, at 12:14 p.m. Universal time (UTC).
JUICE is the first large mission in the European Space Agency's Cosmic Vision 2015–2025 program. The explorer mission has two goals, including understanding how the solar system works and exploring habitable worlds. To realize this, JUICE features some of the most powerful instrument suite to date for the exploration of the Jovian system, comprising 10 key instruments.
As a result of technicalities that require the spacecraft to hit the correct trajectory that will take it to Jupiter in eight years' time, it was necessary for the rocket to launch within a one-second window. However, the mission will have these one-second windows until the end of April. According to Justin Byrne, the head of Science Programs at Airbus Defense and Space, "We're trying to stack up all the planets, or the gravity assist maneuvers to get to Jupiter with the minimum out of the three and a half tons of fuel, so we have a one-second launch window to inject JUICE into the right orbit"
JUICE will spend more than three years in the Jupiter system, collecting data to provide answers on the conditions for planet formation and the emergence of life. It will spend nine months orbiting the icy moon Ganymede, analyzing its nature and evolution and its potential habitability.