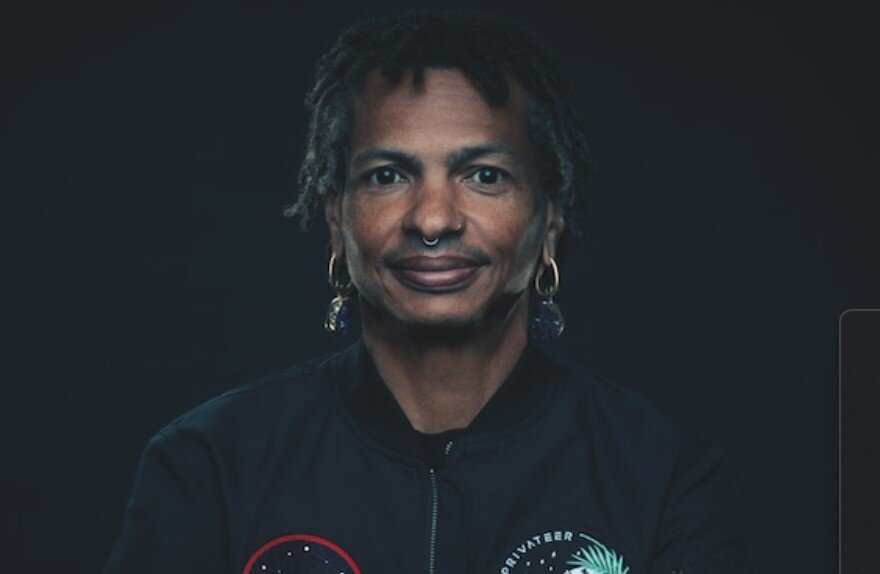 Ibadan, 14 April 2023. – Privateer Space has announced that Dr. Moriba Jah, the company's co-founder and chief scientist, has received an award grant from the National Geographic Society and will become a National Geographic Explorer. As a result, the grant will go to Privateer's launch of Glint Evader. Glint Evader will consequently collect satellite data to develop software that predicts and helps astronomers anticipate when sunlight reflecting off of satellites may interfere with their observations.
Glints occur when the observer is in darkness, the sun illuminates the satellite, and a satellite surface closely aligns with the Sun-satellite-observer bi-sector. This spike in brightness makes it increasingly difficult to see dim items in space. Glint Evader will model responses to photons to predict glints and provide these predictions to researchers to avoid collecting light from specific locations at specific times.
Speaking on the award, Dr. Moriba Jah said, "I'm honored to receive this grant and become a National Geographic Explorer to continue to uncover the future of space technology and to advance scientific research with Glint Evader."
Glint Evader will bring data from satellite structures, material properties, and orientations to Privateer's modeling and processing technology. Through Privateer's engineering resources, the data go through an online application that predicts glints and helps review observations to assess the probability that a spike in brightness is a glint or astronomical phenomenon.
Likewise, Ian Miller, Chief Innovation and Science Officer at National Geographic Society commented. "We're happy to support Dr. Moriba Jah and welcome him into the National Geographic Explorer community. His approach to space exploration is curious, innovative, and sustainable, which exemplifies the Explorer mindset."