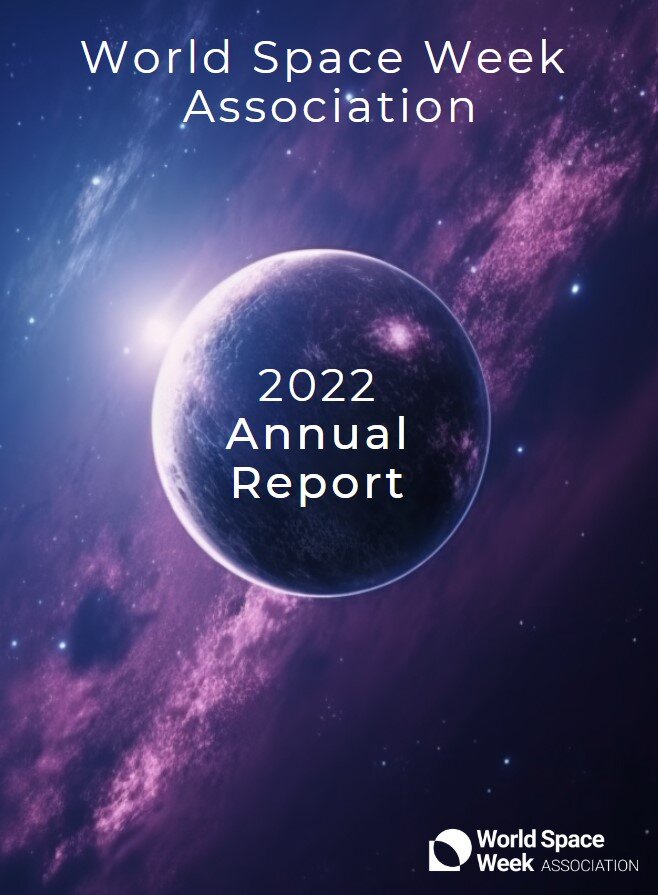 Ibadan, 13 April, 2023. – The World Space Week Association (WSWA) has released the 2022 edition of its Annual Report, which provides a comprehensive overview of the Association's performance and achievements in the past year. "Space and Sustainability" was the World Space Week (WSW)'s 2022 theme to raise awareness of the key role of space in the sustainability of life on Earth and the importance of sustaining the space environment.
Through organizing a record-setting 11,221 events in 87 countries by space industry, Government, education, and other participants, WSW 2022 educated the public and inspired students on a massive scale. Furthermore, WSWA served as the global coordinator, encouraging participation, sharing knowledge and ideas, providing promotional materials, tracking the events, and publicizing the global celebration.
In terms of primary achievements, the WSWA coordinated the global celebration of WSW 2022, during which it reported 11,221 events in 87 countries by thousands of participants. Furthermore, the Association selected 11 new National Coordinators, bringing the total number to 53, to coordinate the celebration of World Space Week in their countries. In addition, WSWA executed the 2022 fundraising drive, led by Astroscale CEO and 2022 WSWA Honorary Chair Nobu Okoda, that raised $84,300 in donations.
According to Maruska Strah, WSWA Executive Director, "The connections between space and sustainability are becoming more apparent every day, and World Space Week 2022 has provided a platform for people to come together and explore this critical relationship."
During World Space Week, National Coordinators from around the world also provided updates on the highlights of their country's events, supporting a diverse range of activities of all shapes and sizes. These resulted in impressive efforts to connect people and promote space-related activities globally.