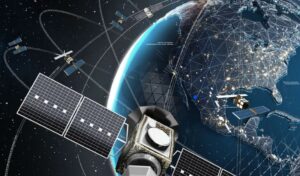 London, 13 April 2023.- Raytheon Technologies' BBN division and SpiderOak have announced on the 11th of April a strategic partnership to develop and field a new generation of zero-trust security systems for satellite communications in proliferated low-Earth orbit (LEO).
SpiderOak's OrbitSecure solution will be combined with Raytheon BBN's Distributed, Disrupted, Disconnected and Denied (D4) secure cloud solution to ensure resilience of mesh networks in contested environments. 
"This partnership is paving the way toward secure, on-demand, Geostationary Equatorial Orbit network-like pLEO communications," says  Jason Redi, Raytheon BBN President. "Raytheon's networking technology ensures that the satellite constellation provides the best routing solution during normal operation, while also dynamically supporting autonomous cross-link routing during disrupted environments."
The collaboration is hoped to produce a solution that will be applied across multi-vendor constellations to provide maximum resilience and efficiency in difficult or hostile operating environments.  
During this one-year effort, Raytheon, Raytheon BBN, SEAKR Engineering, and SpiderOak will integrate the capability developed during phase one into space-qualified hardware with the goal of making it flight-ready.