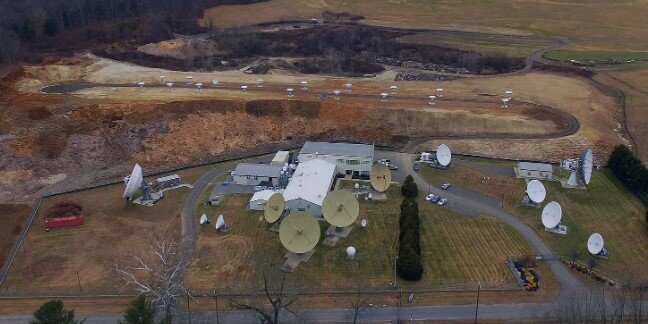 Ibadan, 18 April, 2023. – Goonhilly has finalized the purchase of the two COMSAT teleports on the East and West coasts of the United States. As a result, it will manage and operate sites in Southbury, Connecticut, and Santa Paula, California, increasing the Company's global satellite communications coverage. The acquisition will enable customers on both sides of the Atlantic to access Goonhilly's services. Furthermore, the purchase will move Goonhilly one step closer to providing a fully global, 24/7 space and satellite communications network service upon completion.
Goonhilly has been providing commercial lunar and deep space communications from its UK site for clients, including ESA, NASA, and iSpace Inc. since 2021. The Company plans to expand this service – the first of its kind in the world – by developing further international deep-space antennas that increase the amount of time its clients' spacecraft are visible on the network as the Earth rotates. In addition, the COMSAT deal comes when Goonhilly is expanding its services into Australia. Last year, the Company confirmed plans to develop a ground station in Western Australia, backed by the 'UK-Australia Space Bridge.'
Goonhilly CEO, Ian Jones said, "This is very exciting news for us, both at Goonhilly and the COMSAT teleports. All three locations are world-renowned for excellent customer service, providing space and satellite communications to Government and industry." Goonhilly's acquisition of COMSAT's two US teleports will enable the Company to realize its aim of expanding its market and enhancing its reputation as a leading provider of satellite communication services globally.