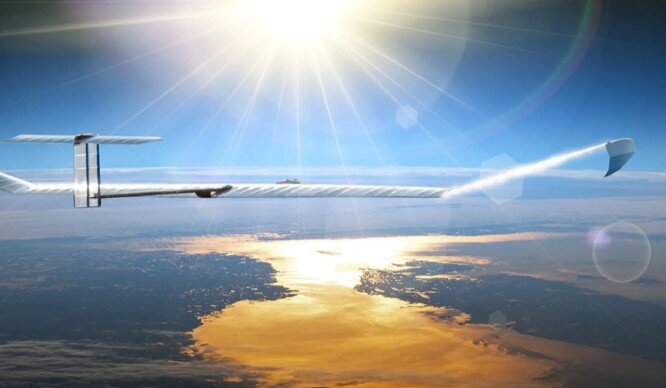 Ibadan, 27 April 2023 . – AALTO HAPS, manufacturer and operator of Zephyr, the solar-powered High Altitude Platform Station set to enter commercial service in 2024, has appointed Hassan Kabbani as its Chief Commercial Officer (CCO).
Hassan will lead AALTO's move to support the mobile telecommunication industry with a new way to extend MNO network coverage to underserved and unserved areas. By using the Zephyr aircraft as a Tower in the Sky, thousands of kilometres can be covered without building, servicing, protecting and fueling ground-based towers, especially in rural areas where terrestrial solutions are not feasible.
Providing connectivity from the stratosphere delivers greater resilience and security – enabling those below to experience direct 4G or 5G connectivity on their own same devices. Furthermore, AALTO's stratospheric connectivity will enable a complete Direct-to-Device solution with an ultra-low latency of fewer than ten milliseconds while using the MNO's spectrum.
In addition, Hassan's appointment further strengthens the leadership team of the new Airbus' stratospheric services subsidiary that has been in development as a separate business entity since 2021. Comprising the technical expertise of Airbus and the connectivity knowledge of industry leaders.
Samer Halawi, AALTO's CEO, commenting on Hassan's appointment, said: "We are glad that he has chosen to join us at AALTO, as we enter advanced partnership discussions with leading MNOs, ahead of our 2024 Entry into Service."
Similarly, Hassan Kabani, AALTO's new incoming CCO, said: "It's very exciting to be a part of this project at a time when the business is actively in discussions with major connectivity players looking to benefit from the early adoption of new technology, and I look forward to leading these conversations."