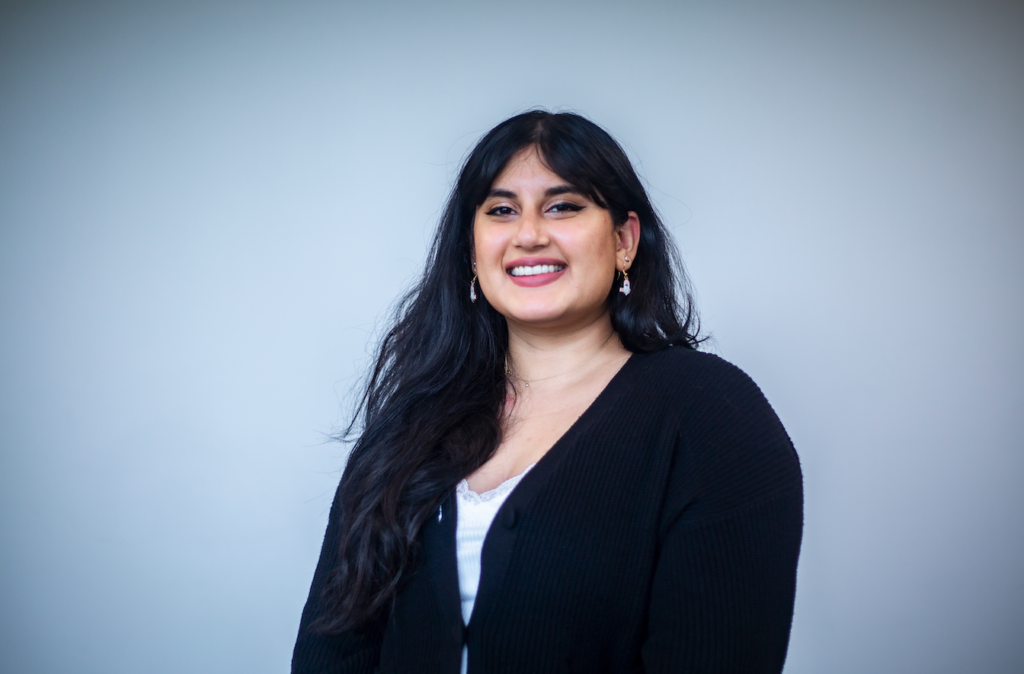 In a recent episode of Space Café Canada, Dr. Jessica West interviewed Hira Nadeem, a Space Systems Engineer at Planet Labs and co-founder of Zenith Canada Pathways Foundation, which provides internship and mentorship opportunities for students in Canada to support a more inclusive space industry. They discussed Hira's journey into the space industry, her experience working in both Canada and the United States, her initiatives to create opportunities for Canadian students from all backgrounds in space-related fields, and the need for industry to pursue talent recruitment and retention through more intentional designs that nurture diversity from young hires through leadership positions.
Hira's Journey into Space
Hira was born in Saskatchewan and grew up in Hamilton, Ontario. Her fascination with space led her to pursue a degree in electrical engineering at McMaster University, but she had to work hard to make linkages with the space industry. Hira shared how her experience participating in the Canadian CubeSat Project with the Canadian Space Agency, developing satellites at McMaster University and at Western University, and attending conferences, helped to build these connections. Following an internship with Planet Labs, a satellite imaging company based in the United States, Hira is currently working there as a Space Systems Engineer operating high-resolution imaging satellites.
The Brooke Owens Fellowship
In 2020, Hira became the first Canadian recipient of the Brooke Owens Fellowship, which was established to honour the legacy of a space industry pioneer and offers capable young women and other gender minorities an internship with a leading aerospace company. Fellows are selected for their talent, experience, commitment to service, and creativity. Hira was matched with Planet Labs. This experience inspired her to help bring similar opportunities home to Canada.
Supporting Canadian Students
Hira co-founded Zenith Canada Pathways Foundation, an initiative designed to create opportunities for Canadian students from underrepresented backgrounds across Canada who are interested in space. The program connects students to the space industry through annual internships and mentorships.
Diversity, Inclusion, and Retention in the Workplace
While fellowship and mentorship opportunities can help to build linkages between underrepresented students in the space industry and employers, Hira emphasized the need for the industry to make workplaces more inclusive and welcoming for people of all backgrounds and abilities, including women. Such efforts must begin by expanding networking and hiring practices to intentionally find and include diverse participants.
Retaining talent is also key. This involves designing a workplace and culture that makes all employees feel engaged, supported, and valued. Examples can include flexible work arrangements, making the physical design of workplaces more inclusive, and providing ongoing mentorship and opportunities to shape the direction of individual work and the shared workplace.
Advice for STEAM Students
Hira offered advice to STEAM students seeking space or aerospace-related careers and internships. She emphasized the importance of attending conferences, such as the International Astronautical Congress (IAC) to network, learn about the industry, discover new opportunities, and build friendships. Her personal journey also emphasized the value of community engagement, nurturing creativity, and being able to grow alongside setbacks and failures.
Advice for Employers
Look beyond the traditional recruitment channels to find and nurture more diverse talent in your industry. But don't stop there: take efforts to design a workplace and culture that are welcoming to people with different experiences, abilities, and needs. And make sure that young recruits feel represented by ensuring diversity in leadership and board positions and providing opportunities for meaningful engagement in shaping their work and the company.
Three Key Takeaways from the Conversation:
Networking is crucial for students interested in space-related careers. Hira emphasized the importance of attending conferences, joining clubs, and participating in internships to build connections and gain hands-on experience.
Universities play a vital role in supporting students pursuing careers in space. They can do this by providing research opportunities, supporting clubs and initiatives such as CubeSat projects, and promoting awareness of space-related research across university departments.
Employers also have a key stake in and responsibility for expanding diversity in the space industry. They can do this by participating in internship and mentorship opportunities, expanding the ways in which they connect with and recruit young talent, and creating inclusive work environments that meet diverse needs and provide opportunities for meaningful engagement.
Hira Nadeem's journey into the space industry is an inspiring story for students interested in pursuing careers in this field. By being proactive, networking, and seeking opportunities through university clubs, programs, and fellowships, and participating in conferences, students can help to pave their way towards successful careers in space-related fields.
But the path to success does not rest with students alone: it is essential that space industry leaders and employers address persistent challenges with underrepresentation by pro-actively hiring and nurturing young talent with a diversity of identities, backgrounds, and experiences.
Get involved: visit www.zenithpathways.ca to find opportunities for
Students
Companies
Mentors
Board participation
Financial support