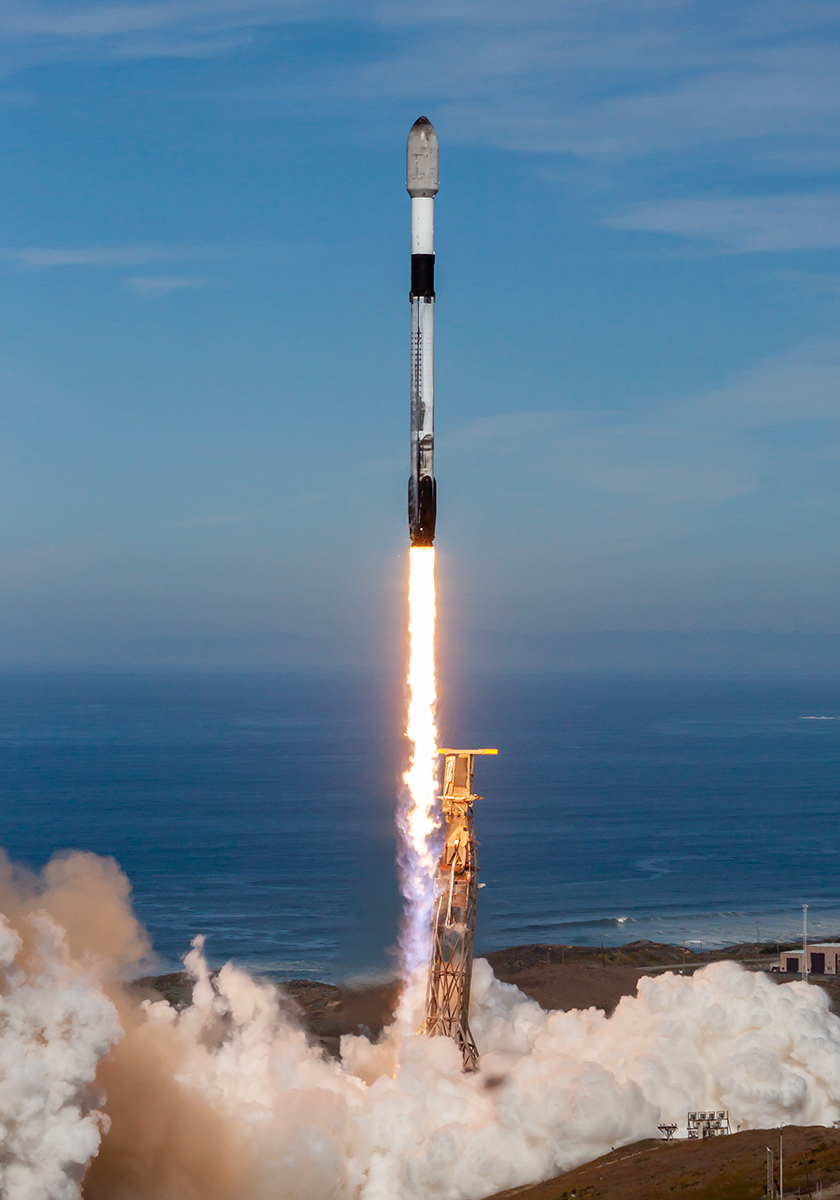 Ibadan, 14 November 2023. – SpaceX's transporter smallsat rideshare mission has launched over 100 satellite payloads for various satellite companies in its ninth dedicated mission. The transporter-9 mission lifted from Vandenberg Space Force Base in California on November 11, 2023, deploying payload for Planet, D-Orbit, Spire Global, ICEYE, Umbra, SpaceIn among others. The payload also included orbital transfer vehicles that would later deploy their satellites into orbit.
Planets leveraged the transporter-9 mission to launch Pelican-1, its first tech demonstration satellite for its next-generation, high-resolution Pelican fleet, along with 36 of its SuperDoves, Flock 4Q. The Company launches several SuperDoves yearly to replenish its on-orbit medium-resolution fleet with the latest technology and hardware.
Likewise, D-Orbit launched its 12th commercial mission – Cosmic Wander, using its Orbital Transfer Vehicle (OTV) ION Satellite Carrier (ION) aboard the mission. The ION Satellite Carrier can individually place satellites into specific orbital slots. Additionally, ION can host a variety of third-party payloads, including innovative technologies from startups, research experiments from academic institutions, and test instruments from established enterprises.
In addition, Spire Global launched eleven satellites, including ten satellites for Space Services customers and one for Spire's data and analytics solutions through the rideshare mission. The Company's Space Services allows organizations to deploy and scale their satellite constellation at maximum speed and reliably, all through a subscription model that eliminates the high upfront cost of building and maintaining infrastructure in space.
Among others, SpaceIn and Universiti Sains Malaysia launched Malaysia's first picostallite, SpaceANT-D. The satellite is a 5 cubic centimeter device, weighing less than 250 grams, and it will demonstrate storing and transmitting of data for IoT applications.
SpaceX's transporter-9 also launched four new synthetic aperture radar (SAR) satellites for ICEYE via Exolaunch. The Company aims to field a resilient constellation with increased revisit rates and cutting-edge capabilities to meet the high-tempo imagery requirements of our most demanding customers.