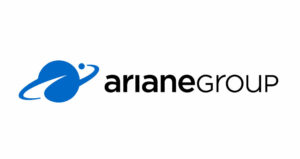 London, 31 March 2023.– Andre-Hubert Roussel will step down as CEO of ArianeGroup- a French aerospace joint venture between Airbus and Safran – French newspaper La Tribune reported on the 30th of March. 
ArianeGroup lost nearly a quarter of its turnover in 2022, this is largely due to the Russian-Ukrainian war and delays in Ariane 6 – which could be postponed until the first half of 2024. In question, mainly the Russian-Ukrainian war and the delays in Ariane 6. The turnover of the manufacturer of the Ariane launchers and the missile of the French oceanic deterrent M51 amounted to 2.35 billion euros (against 3.1 billion in 2021), according to unconsolidated figures. After losing 39 million euros in 2021, the Ariane 6 prime contractor has managed to generate 19 million euros in profits.
Amid wider European delays and unsuccessful satellite launches, ArianeGroup's subsidiary Arianespace's rocket mission Vega-C, carrying Airbus Defence & Space satellites, failed in December around two and a half minutes into flight. This was the third failure out of eight launches on the Vega platform by Arianespace and the European Space Agency, and the latest setback for Europe's ambitions to compete with the U.S., Russia and China in space.
The current CEO of ArianeGroup will be replaced by Martin Sion, the president of Safran Electronics and Defence. An announcement is expected to take place next week. Sion is expected to bring a new era over the next few years, with the aim to making a successful first flight of Ariane 6, alongside delivering 28 signed launches requiring a successful fast ramp-up. 
In the field of launchers, Martin Sion held various engineering positions within the Space Engines division of Snecma before being named technical director of this same division at the beginning of 2005. In December 2006, he took over as head of Snecma's "Progress Approach" department before heading the "Apparatus and Equipment" industrial excellence center in February 2009. From September 2010 to June 2013, he was head of the Space Engines Division in Vernon.