by Emilio Cozzi and Dr. Emma Gatti
The coming of the end of the ISS era brings forward a series of fundamental questions: what will happen after the ISS is discontinued? Is a new epoch of privately-owned, low orbit stations on the rise?
The space sector is not new to the question of "Who will occupy the ISS place?". NASA's CLD Program (Commercial LEO Destinations) – which sees Jeff Bezos's Blue Origin Orbital Reef, Nanoracks' Star Lab, Northrop Grumman, and Axiom as the four contractors- is the US attempt to answer it. With an initial investment of $415 million allocated to Blue Origin, Nanoracks, and Northrop Grumman (plus $400 million previously allocated to Axiom only, which is part of the CLD Program but has a separate contract), the program's goal is to put habitable (U.S.) infrastructures into orbit before the International Space Station will be decommissioned in 2030. But what will be the economic impact of such a shift towards private and national low orbit stations (Orbital Reef plans to orbit at 500 km from Earth)? And what will be Europe's role, once one of the most stable and peaceful collaborations of all time comes to an end?
The topic was discussed thoroughly during a closed meeting held by SDA Bocconi's Space Economy Evolution (SEE) Lab, a research center based in Milan (Italy), and focused on the study of the complex economic and geopolitical interlinks occurring within the Space industry.
The US vision
The CLD program involves two phases. The first phase, called "design and maturation" -intended to last until 2025- will see funding recipients working closely with NASA to define the technical characteristics of each project. The aim is to meet both government and private needs.
Only in the second phase will NASA start to evaluate projects and purchase space and time on the available slots. This is a significant difference from how NASA has operated before on the ISS because it means that the agency is planning to be a "client" rather than a contractor or the owner of the system. "New space stations take up most of my time," commented Phil McAlister, NASA's Director of Commercial Spaceflight, "in recent years, as the commercial sector has developed further and further, NASA has moved from being the owner and operator of a system, for example, the Space Shuttle, to simply buying services from private individuals. With this approach we would like to extend the life of the ISS up to 2030 and, if possible, start as early as 2028 to place additional operating stations in orbit. To do this, we aim to gradually shift our activities from the ISS towards commercial stations."
Voyager Space recently formalised a partnership with the Hilton hotel chain
Interestingly, Axiom, the most advanced commercial space station project so far, included in the CLD Program does not count as a free-flying commercial station. The $400 million contract, aimed at building the first private outpost in human history, is described as "Commercial Destination ISS" and not, like the other three contractors included in the CLD (Blue Origin, Nanoracks, and Northrop Grumman), as "Commercial Destination Free Flyer". This means that while Orbital Reef or Star Lab will be autonomous from the beginning, the Axiom station will be initially an offshoot of the ISS – the so-called "Axiom Segment" – and only after the latter's decommissioning, will become an independent station. Already under construction, the first Axiom module is expected to be launched by the end of 2025.
"We planned four modules for the Axiom station" explained Tejpaul Bhatia, the company's Chief revenue officer. "The first two will provide living space, the third will be a laboratory for Earth observation, and the last one will be a power station, to make us independent."
The LEO Market
Since the beginning, Axiom has interpreted LEO as a space for economic development capable of attracting institutional realities, stakeholders, and different countries.
"I believe our solution can make access to LEO a sustainable and permanent reality" Bhatia confirmed, "and starting as early as today. Such opportunity was previously unavailable, but now it's a card that is on the table even for nations without an extensive space program. This is why we have partnered with Italy, Hungary, Turkey, Saudi Arabia, the United Arab Emirates, New Zealand, and Canada. It is clear how gaining access to the low orbit can be a benefit for the many."
Easy access to LEO reflects the vision at the base of the new space economy, alas the promise of extra-atmospheric wealth available to those with the foresight and ability to tap into it. "I would divide the LEO market into three types," commented Logan Ware, Blue Origin's Head of Business Development. "The first one includes traditional applications that the space agencies have been developing in low orbit for more than 30 years: it's a well-known market, but without large growth margins. The second includes new LEO applications, and is composed of a wide range of commercial activities: media, entertainment, advertising. We consider its prospects promising, although difficult to quantify now. The third type of market, and one whose economic size Blue Origin is very optimistic about, concerns tourism, and the possibility to offer the space experience to a growing audience. Since last July, we have launched 31 people beyond the atmosphere. We believe this is just the beginning of a very large slice of a new market."
We are not looking for a market, we are founding an economy
Such a vision was confirmed by Veronica La Regina, Head of Operations at Nanoracks Europe, and Eric Stallmer, Executive VP of Government Affairs and Public Policy at Voyager Space Holdings: "We want to provide simplified access to orbital infrastructures and study the Earth to accelerate discovery and innovation, all for the benefit of a global user community" Stallmer pointed out. "When Star Lab is complete, presumably by 2028, a new chapter will begin, in which we will be open to commercial operations and not just bound by government procedures."
A new economic system
It's quite common to compare the space industry to the early Silicon Valley pioneers. Digital unicorns thirty years ago contributed to the technological infrastructure needed for their business and exploited the existing in new ways (the credit card, the personal computer, the postal system). Low-orbit space stations will provide the basic infrastructure, facilitating the business of third parties, who will be offered the opportunity to exploit a unique environment in their own way. "We have to become the next Google or Amazon, otherwise we will have failed," Bathia summarized. "I've worked at Google," Bathia enthused, "and I have a sense that this moment, in the space sector, replicates the path of the Internet. In its early days, no one predicted phenomena like Uber, Netflix, or Airbnb, but it was all made possible by companies that chose to invest billions in operating systems, in the talent of so many young people, and infrastructures like fiber optic. They foresaw the entire investment and fractionalized it. Today many people think the Internet is free: it is not. The Internet was and is very expensive."
Because of economic and industrial competitiveness, ESA's post-ISS plans must ensure that European space industries can compete in the growing low orbit market
"We are not looking for a market, we are founding an economy" Andrei Mitran, Director of Strategy and Business Development at Northrop Grumman, remarked. "We are wondering what is being done on Earth that could be done better beyond the atmosphere. We have identified at least six different markets, and although it is impossible to quantify their growth today, we are optimistic."
The Four Commercial Stations
Axiom Station. The first module, built in Turin by Thales Alenia Space, is expected to connect to the ISS by the end of 2025 as an extension from the forward hatch of the Harmony module. The last of the four modules is scheduled to be launched in 2027. After that, upon decommissioning of the ISS, Axiom Station will be separated to become an independent outpost. Its interior is designed by French designer Philip Stark ("to truly contemplate our place in the Cosmos").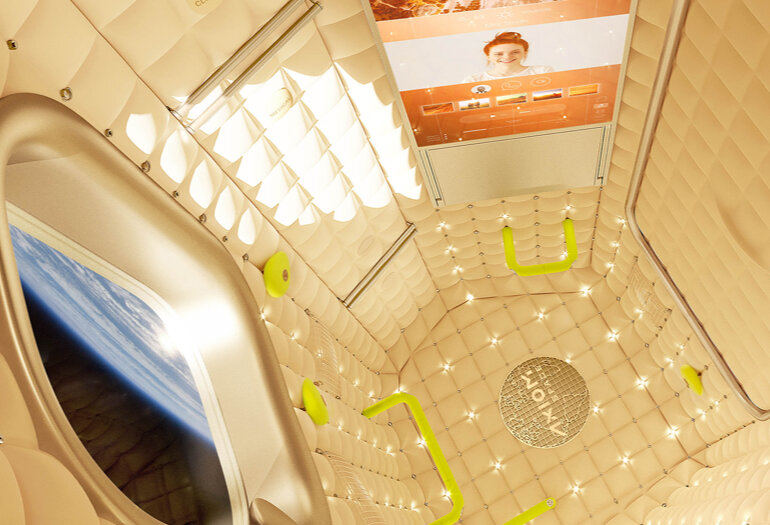 Orbital Reef. The project of Blue Origin is built in collaboration with Sierra Space, Boeing, Genesis Engineering, Redwired Space, and Arizona State University. In its basic configuration, Orbital Reef will have a habitable volume of 830 cubic meters, roughly the size of the ISS. Designed to accommodate up to ten astronauts, it will be the largest of the outposts in the CLD program (with an initial funding round of $130 million).
Modular and "with large windows," Logan Ware, Blue Origin's Director of Business Development, clarified, it will station at 500 km above Earth and it will be reachable with the reusable Dream Chaser space plane, built by Sierra Space, and with Boeing's Starliner capsule. The former, in its cargo version, will also provide refueling for the station. It is planned that Orbital Reef will be accompanied by a single-seat spacecraft, provided by Genesis Engineering, for "off-station sightseeing excursions", Wave explained. Conceived as a "mixed-use business park," it will allow private and public scientific research, industrial activities, and tourist stays.
Star Lab. This station will have a pressurized space of about one-third of the ISS. Designed to accommodate four people, Star Lab is a project by Nanoracks and Voyager Space Holdings in partnership with Lockheed Martin and has been granted a $160 million budget. It will consist of an inflatable module, designed and built by Lockheed, a node for docking vehicles, and a third element dedicated to propulsion.
The heart of the station will be the so-called George Washington Carver Science Park, which will house a biology laboratory, a physical sciences and materials research lab, a greenhouse, and a work area. It is expected to be fully operational by 2027, and the plan contemplates the possibility of later expansion. As Stallmer mentioned, Voyager Space recently formalized a partnership with the Hilton hotel chain, "They will help us with the design and figuring out what features an orbiting hotel might have."
Northrop Grumman Station: with $125.6 million in funding, this station is a collaboration between Northrop Grumman, Dynetics, and other partners. Little is also known about its features, although Andrei Mitran mentioned a pressurized volume "in its initial configuration" of 140 cubic meters, designed to accommodate four astronauts, and the presence of three spacecraft docking ports. The station will be served by the Cygnus spacecraft, from Northrop Grumman. In a second phase, it may be expanded with the addition of larger, inflatable, touring modules. "The logic is to grow with the market."
What about Europe?
It's difficult to describe any European-based projects on the matter since at the moment there aren't development plans for continental commercial stations that have been made public. Certainly, ESA's focus on independent human access to space is significant. Europe at the moment seems more focused on its involvement in scientific activity in low orbit. As Kirsten MacDonell, leader of ESA's research and payload group, stated during the SEE Lab meeting, "The goal," she explained, "is to have an active science program by 2035, on Earth and in orbit, on the Moon and Mars." Therefore seems that Europe is pragmatically focused on future collaborations aboard the Lunar Gateway and scientific horizons in deep space.
 The discussion regarding Europe's investment in commercial space stations remains open though. "Because of economic and industrial competitiveness, ESA's post-ISS plans must ensure that European space industries can compete in the growing low orbit market", MacDonell said. Simonetta Di Pippo, former UNOOSA Director and now Director of the SEE Lab, is however very clear on this issue: "Space and its economy are no longer areas where we can wait; we must act, take calculated risks, and win games."
At the last Ministerial in November 2022, the Human and Robotic Exploration (HRE) Proposal, which includes the exploration of the lower orbit and the activity connected with the ISS, got a substantial 37% boost in its budget, and Josef Aschbacher, ESA's Director General, highlighted his strong interests in pushing the human exploration agenda further. However, concrete plans for a European-lead commercial space station have yet to come.
The original version of this article was published on Wired Italia. To read the full article (in Italian) click here
Biography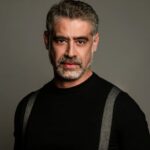 Emilio Cozzi is an Italian journalist and author. He writes for Wired Italia, L'Espresso, Italian Tech, and ISPI – Institute for International Policy Studies, for which he covers digital culture, video game criticism, e-sports, and the aerospace sector. He is the head of the Space Economy section for Forbes Italy. Since 2021 he has been co-author and host of Space Walks (https://www.raiplay.it/programmi/spacewalks), an aerospace science program aired on Rai4 and available on RaiPlay. In 2022 he published the podcast AstroWired, dedicated to the relationship between space and science fiction, described by Amazon as the "podcast revelation of the year." He is a testimonial for Unicef Italy.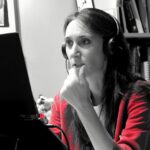 Dr. Emma Gatti is a Cambridge graduated and former NASA scientist with ten years of experience in the field of planetary science and geology. She was working as a post-doctoral scholar at NASA Jet Propulsion Laboratory and California Institute of Technology before returning to Milan in 2018 to start working as space analysts in the field of Space Economy and Space Policy. Since 2022 she is the Editor in Chief and radio host of  SpaceWatch.Global. She has penned several articles focused on Space sustainability and Space communication issues.