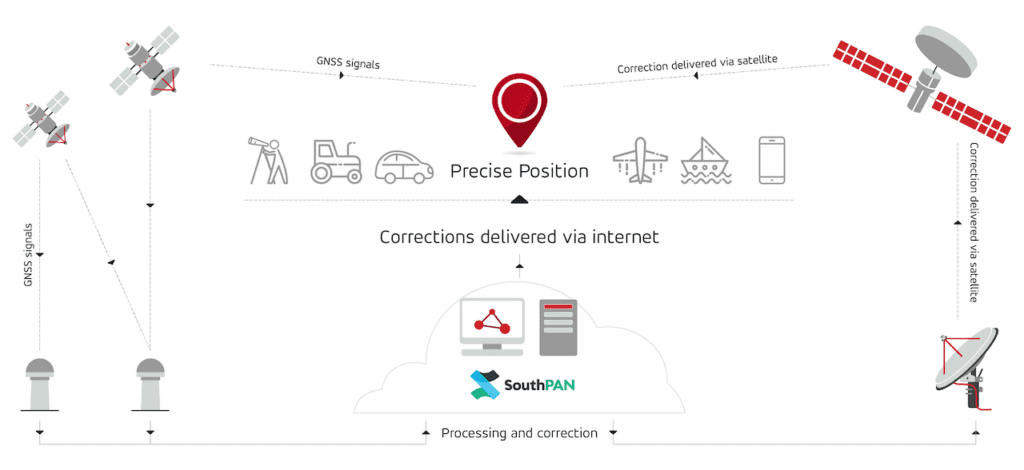 Edinburgh / Madrid, 1 December 2022. – Multinational technology firm GMV has signed an agreement with aerospace, arms, defense, information security, and technology corporation Lockheed Martin, to develop the processing and control centers for the Southern Positioning Augmentation Network system (SouthPAN), GMV said. SouthPAN is a joint effort of the Australian and New Zealand governments to provide a satellite-based augmentation system (SBAS) for navigation and precise point positioning services. 
Under the agreement, GMV will be responsible for monitoring these services and their performance levels in the area. In addition, the company will develop the Corrections Processing Facility (CPF) and the Ground Control Centre (GCC) key subsystems for SouthPAN. System operations and maintenance will also be carried out by GMV. 
Thanks to the CPF, accuracy can be increased to 10 cm. It  The facility will detect satellite malfunctions and generate warnings as well. The technology will enable SouthPAN to be used by civilian aircraft as their navigation system during flight and landing. Meanwhile, the GCC will be operational 24/7 monitoring, controlling the system and providing system operation and service availability information.
With SouthPAN, Australia and New Zealand will improve global coverage and interoperability for SBAS services. The Australian government will contribute AU $1.4 billion to the SouthPAN project over the next 20 years.