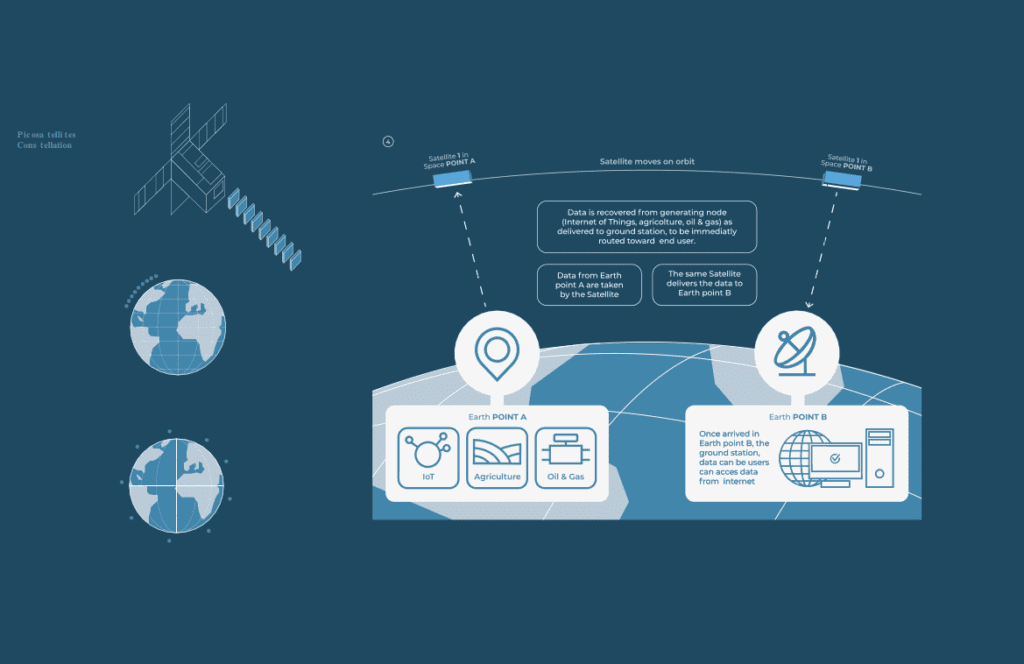 Edinburgh / Brescia, 1 December 2022. – Nanosatellite and cubesat company Apogeo Space, has signed a multiple launch agreement space logistics and transportation services provider D-Orbit, to bring its satellites into orbit, Apogeo said. The launches are planned to start in 2023. 
Apogeo is aiming to create Italy's first nanosatellite constellation to enable global connectivity services for Internet of Things (IoT) devices. D-Orbit will ensure the company's access to space.
The companies are currently planning two to three launches per year, with nine satellites measuring 10x10x3 cm aboard each launch vehicle. The constellation is expected to begin operations in the middle of next year. The last satellites are scheduled to launch by 2027.
The PiCo-IoT (Picosatellite Constellation of Internet of Things) project was awarded to Apogeo in September by ASI (Italian Space Agency). The project will stabilize Italy's place on the telecommunication and nanosatellite/picosatellite constellation market. Apogeo predicts becoming the first Italian company capable of competing on the international IoT market.