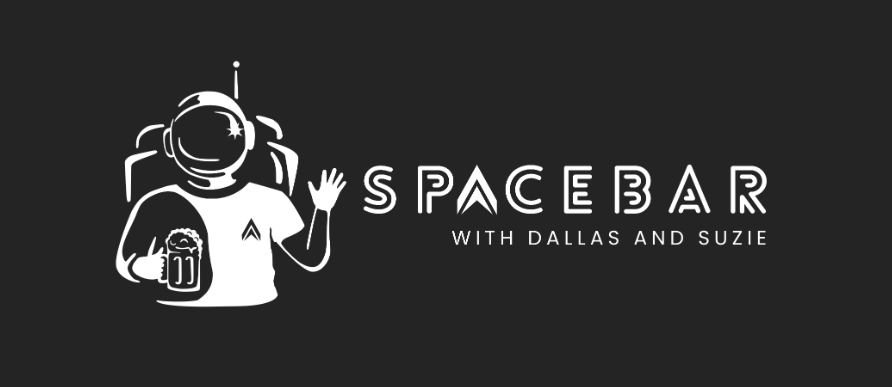 by Viktoria Urban
AstroAgency's virtual networking event over Zoom, SpaceBar #58 took place on Thursday, 27th October, announcing an exciting new partnership with Spacewatch.Global. The cooperation will bring AstroAgency's SpaceBar audience and SpaceWatch.Global's readers/audience together.
After the announcement, Kammy Brun, Strategy & Business Development VP at SkyFi, introduced us to the company's on-demand, high-resolution satellite imagery and videos that are available through a smartphone, tablet or computer application. The company was founded in last December but it already has over 30 team members in the US, Bulgaria, Turkey, Denmark, Poland and France. SkyFi's vision is to democratize the access of satellite imagery, and analytical solutions. 
The app, currently under beta testing, makes it easy for even non-technical people to purchase the required images/videos without having to contact a salesperson to place an order sign an NDA. Through SkyFi's app, everything is automatic, from purchasing to delivery and there is no contract to be signed. The company aims to serve the finance, insurance, agriculture, energy, oil and gas, real estate, infrastructure, tourism segments as well as students and every  individual. 
Customers can choose from existing images or request future imagery putting them in charge of a satellite. Specific locations, filters, date range, sensors and resolution can all be tailored to need via the app. The application works with Android and iOS devices as well while the API (Application Programming Interface) may be expected next year. SkyFi currently works with 70 satellites and 13 different partners.
Next, Amelia Jane Piper, the CEO and founder of the nonprofit organisation MajorTim.space gave us a tour of the night sky and light pollution. She emphasised what devastating impact light pollution has on wildlife, astronomy and also human health. Even with the shields attached to lampposts, residents are still finding that the light is interfering with their daily lives. An astonishing 99% of the outdoor light is wasted while only 1% of this light serves a useful purpose.
Amelia also mentioned the Young Ambassador programme that they are running, where each year they elect a new group of young ambassadors. The applications for the 2023-2024 young ambassadors will open on 10th November. Under the program, children aged seven-fourteen get to participate in various activities, including interviewing professionals, visiting places of interest and taking part in different events and workshops.
The third speaker of the night was Ann Swift, Sector Development Manager, talking about the Manufacturing Technology Centre (MTC). MTC is a Non-profit organisation with over 400 engineers working across a range of technologies and solutions for manufacturing companies in the UK. The organization helps manufacturers optimize their technologies and be more efficient, successful and scale up. MTC does a lot of work around simulation and modelling, research and development, prototyping, production design, optimization and 3D printing.
MTC also has access to some funding to help de-risk project ideas. It also works with companies overseas if they can demonstrate a benefit back to the UK. She also mentioned the upcoming Made for Space Conference taking place in Coventry, UK between 22-23rd November. come to Coventry. The hybrid conference will have over 69 speakers and it is a great way to connect with MTC.
The last talk was a joint slot between Luke Vanstone and Andrew Fournet. Luke works on small SAP testing at the Royal Observatory in Edinburgh while also working for the Science and Technology Facilities Council, while Andrew holds the Innovation Lead & Business Development position at Astrosat. The duo joined the Space Scotland Environmental Taskforce, pushing forward and supporting sustainable access to space. 
After talking a bit about Space Sustainability: A Roadmap for Scotland, they said the document was just the beginning and now actions will have to be taken. They think there is a relatively good engagement from commercial entities and universities to do what is needed but companies in general will have to be incentivised to do the right thing when it comes to sustainability.
Following the talks, an informal networking started over Zoom and we hope you can join us next time on 24th November for SpaceBar #59! 
Viktoria Urban, contributing Editor at SpaceWatch.Global: After graduating as a Journalist from Edinburgh Napier University, I am now doing an Astronomy and Planetary Science degree at The Open University (Scotland) which has enhanced my already existing love and enthusiasm for space. I am also a member of and a volunteer for several societies both in Hungary and in the UK and write online content on space for multiple companies as well. I hope my science communication will encourage many to find a job in the space sector, whatever their background and highlight important issues to ensure a sustainable space environment for future generations.