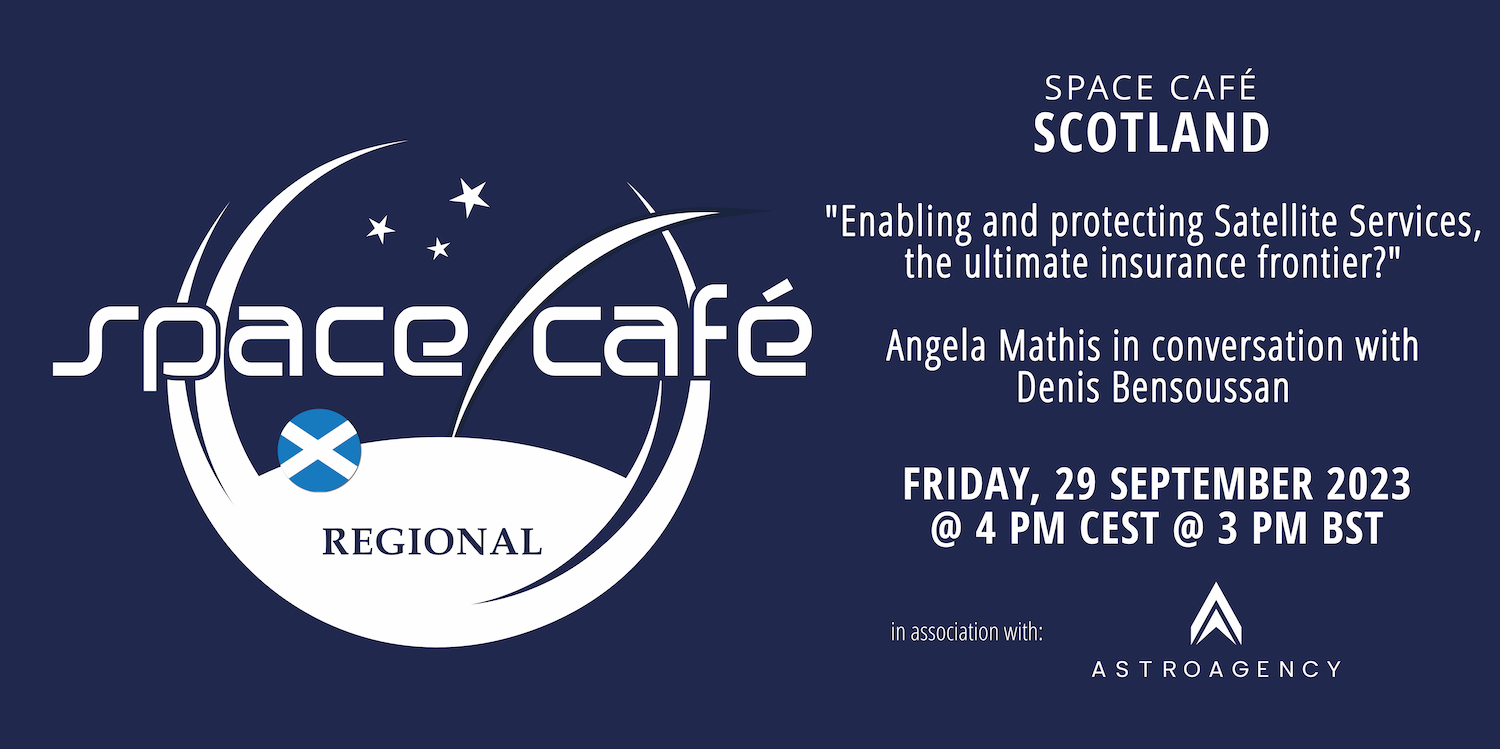 This Space Café Scotland will feature Denis Bensoussan in conversation with Angela Mathis, CEO of ThinkTank Maths and a friend of SpaceWatch.Global.
Denis Bensoussan has worked more than 20+ years in at the Lloyd's of London and the insurance market focusing on the aerospace industry. Prior to starting Beazley Space Division in 2014, Denis managed Hiscox Space business and worked in aerospace departments at Marsh, at international law firm Simmons & Simmons and at the European Space Agency, the United Nations and the European Commission.
Denis obtained space systems engineering trainings from Southampton University and Supaero Paris and holds a Degree in Air & Space Law from McGill University. Denis is the Chairman of the London Market Association Satellite Risk Committee. Denis is a board advisor and mentor for space and insurtech start up, founders, incubators and VC and PE.
Imagine a day without space – no GPS, no weather forecasts, no satellite communications, no Earth observation, no accurate timestamps for the finance industry, no space-based research, and no spaceflight. The impact would be felt across the globe, from our daily lives to the global economy. Walther Pelzer, Head of the German Space Agency DLR sais that "Satellites have long been an integral part of our lives".
As the world becomes more aware of the importance of sustainable development and environmental protection, the role of satellites in helping to achieve these goals has become increasingly crucial. Satellites provide valuable information about the health of our planet and are vital tools for monitoring the environment.
However, with the increasing importance of space in our lives comes new risks and challenges. Space debris, solar and magnetic storms, and space militarisation are just a few of the emerging risks that could have catastrophic consequences for the space industry and the global economy. Space insurance is the financial protection instrument that supports and enables the industry to continue to innovate and explore new frontiers while holding and managing the inherent risks of space activities. Insurance solutions are essential to support pioneering space companies and give them the opportunity to bounce back in the event of loss.
Chasing space thunder – The ultimate insurance  frontier?
This Space Café Scotland will be conducted in English and is brought to you in partnership with a strategic space marketing firm, AstroAgency.
SpaceWatch.Global is a Europe-based digital magazine and portal for those interested in space and the far-reaching impact of the space sector.
The audience will have an opportunity to ask questions to Denis Bensoussan.
Reserve your spot today!