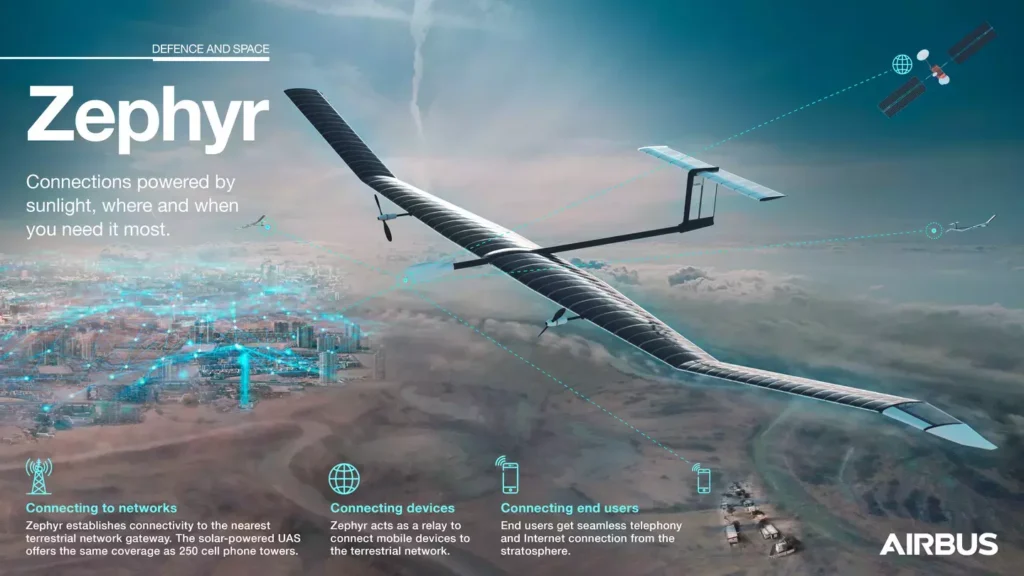 Edinburgh / London, 9 November 2022. – Aerospace company Airbus' HAPS Connectivity (High Altitude Platform Station) Business has signed a Letter of Intent with Japanese Space Compass Corporation to cooperate on servicing the Japanese market with mobile connectivity and Earth observation services from the stratosphere with Airbus' Zephyr HAPS platform, the company said.
Airbus HAPS aims to provide environmentally-friendly services leveraging its stratospheric-operating Zephyr solar-powered aircraft, acting as a tower in the sky. Zephyr is planned to be used for mobile connectivity, platform mobility, Earth observation and well as Government applications. Zephyr will complement terrestrial networks, servicing remote areas and aiding emergency response.
Under the agreement, Airbus HAPS will be working closely with Space Compass to offer 4G/5G low-latency mobile services. Zephyr is a green-energy-powered UAS (unmanned aerial system) capable of flying continuously for months at a time. The unmanned aircraft flies at an altitude of approximately 21 km, above weather and conventional air traffic.