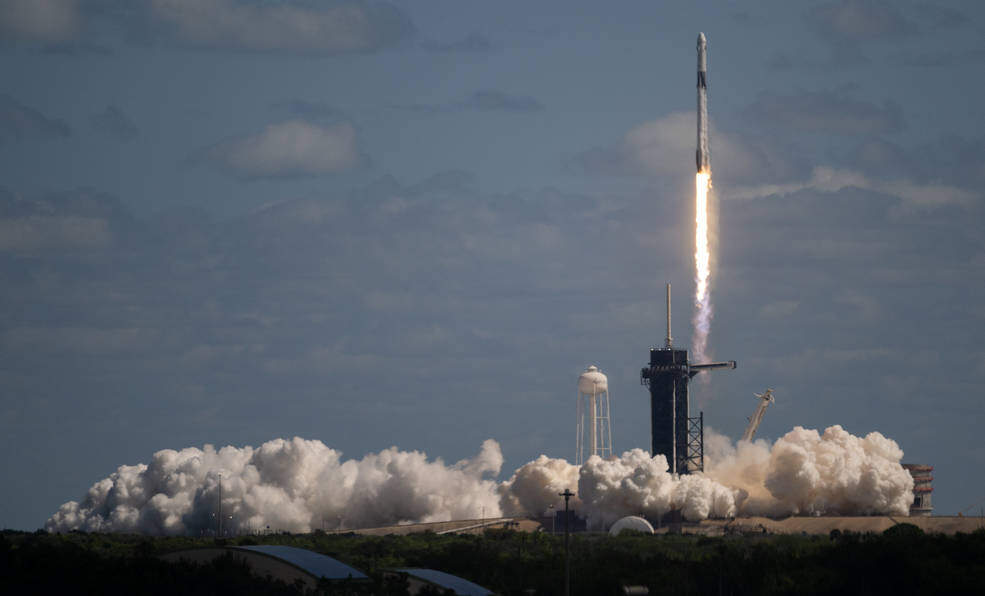 Milton Keynes, 10 October 2022. – NASA's SpaceX Crew-5 mission arrived at the International Space Station (ISS) following their launch on Wednesday from Launch Complex 39A at Kennedy Space Center in Florida, NASA stated. The crew is the fifth commercial crew rotation mission launched in partnership with SpaceX.
SpaceX's Falcon 9 rocket launched the Dragon Endurance spacecraft carrying NASA astronauts Nicole Mann (mission commander), and Josh Cassada (pilot). JAXA (Japan Aerospace Exploration Agency) astronaut Koichi Wakata and Roscosmos cosmonaut Anna Kikina were also aboard the Dragon. The latter two will serve as mission specialists aboard the space station.
During their stay, Crew-5 will conduct over 200 science experiments and technology demonstrations, including printing human organs in space. The mission is the first spaceflight for Mann, Cassada, and Kikina, while it is the fifth for Wakata.
During Dragon's flight, SpaceX was monitoring a series of automatic spacecraft maneuvers while NASA teams was monitoring space station operations. Dragon docked autonomously to the station's Harmony module followed by a ceremony to welcome the crew aboard the orbital outpost.
Crew-5 joined the space station's Expedition 68 crew of NASA astronauts Bob Hines, Kjell Lindgren, Frank Rubio, and Jessica Watkins, ESA (European Space Agency) astronaut Samantha Cristoforetti, and Roscosmos cosmonauts Sergey Prokopyev and Dmitri Petelin. Crew-4 members Hines Lindgren, Watkins, and Cristoforetti are due to return to Earth in the coming days.