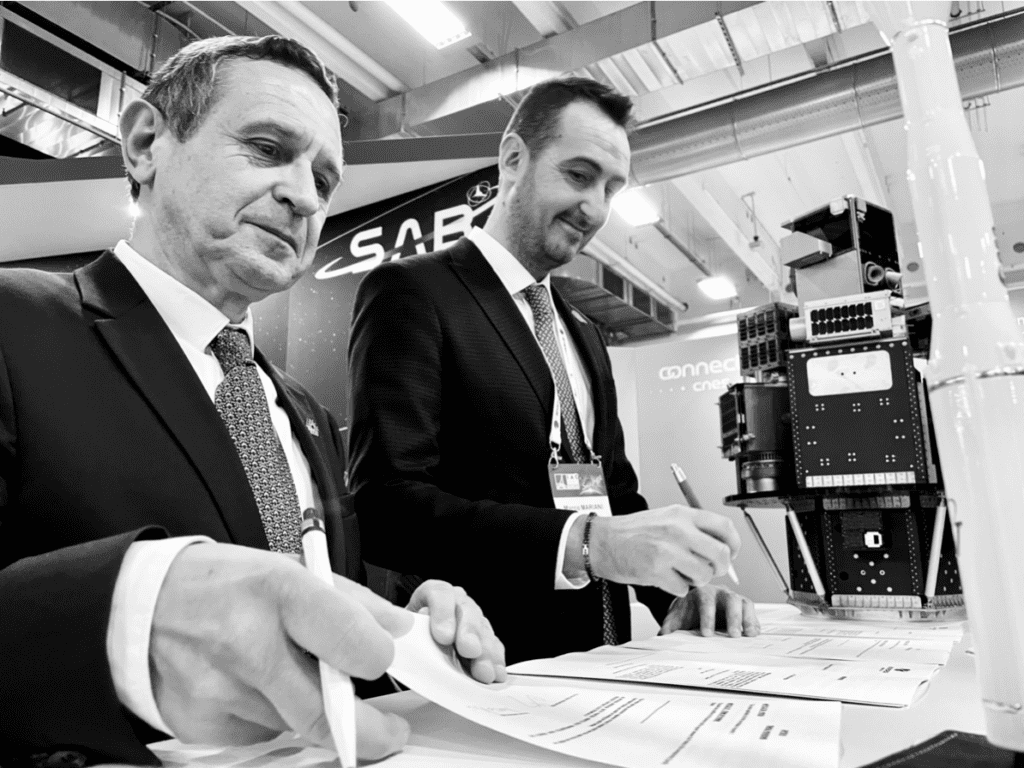 Milton Keynes, 10 October 2022. – Launch services provider Arianespace, and SAB Launch Services (SAB-LS), specialized in launch services for small satellites, signed a multi-year framework agreement for the provision of end-to-end services for nanosatellites planned to fly on Arianespace missions, the company said. The agreement specifically includes hardware supply, mission preparation and integration, as well as payload transportation.
Arianespace stated that the partnership with SAB-LS will provide the company increased flexibility in the small sat community worldwide. The firm has already demonstrated the effectiveness of its piggyback solutions with small payloads integrated on the VV19 and VV20 Vega flights.
SAB-LS started as a Small Spacecraft Mission Services (SSMS) institutional CubeSat integrator, strongly supporting European launch services. The agreement positions SAB as the main nanosatellite services partner of Arianespace.
Thanks to the SSMS Dispenser, Arianespace has already filled seven Vega C flights serving both institutional and commercial missions. The hardware was developed to optimize multiple small satellite missions on the Vega and Vega C rockets. Coupled with the Vega upper-stage, it allows for multiple satellite releases in different orbits, altitudes and inclinations.