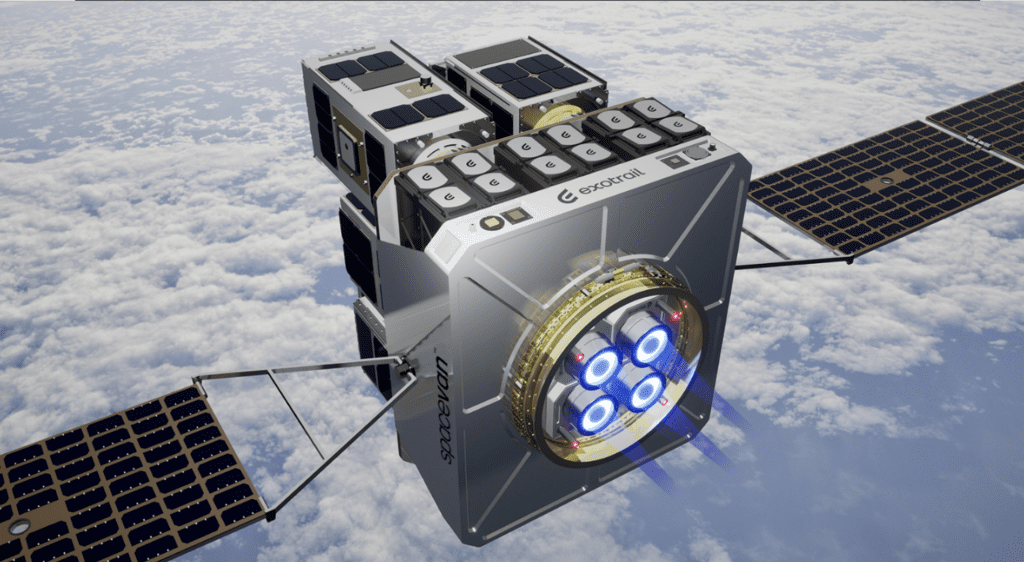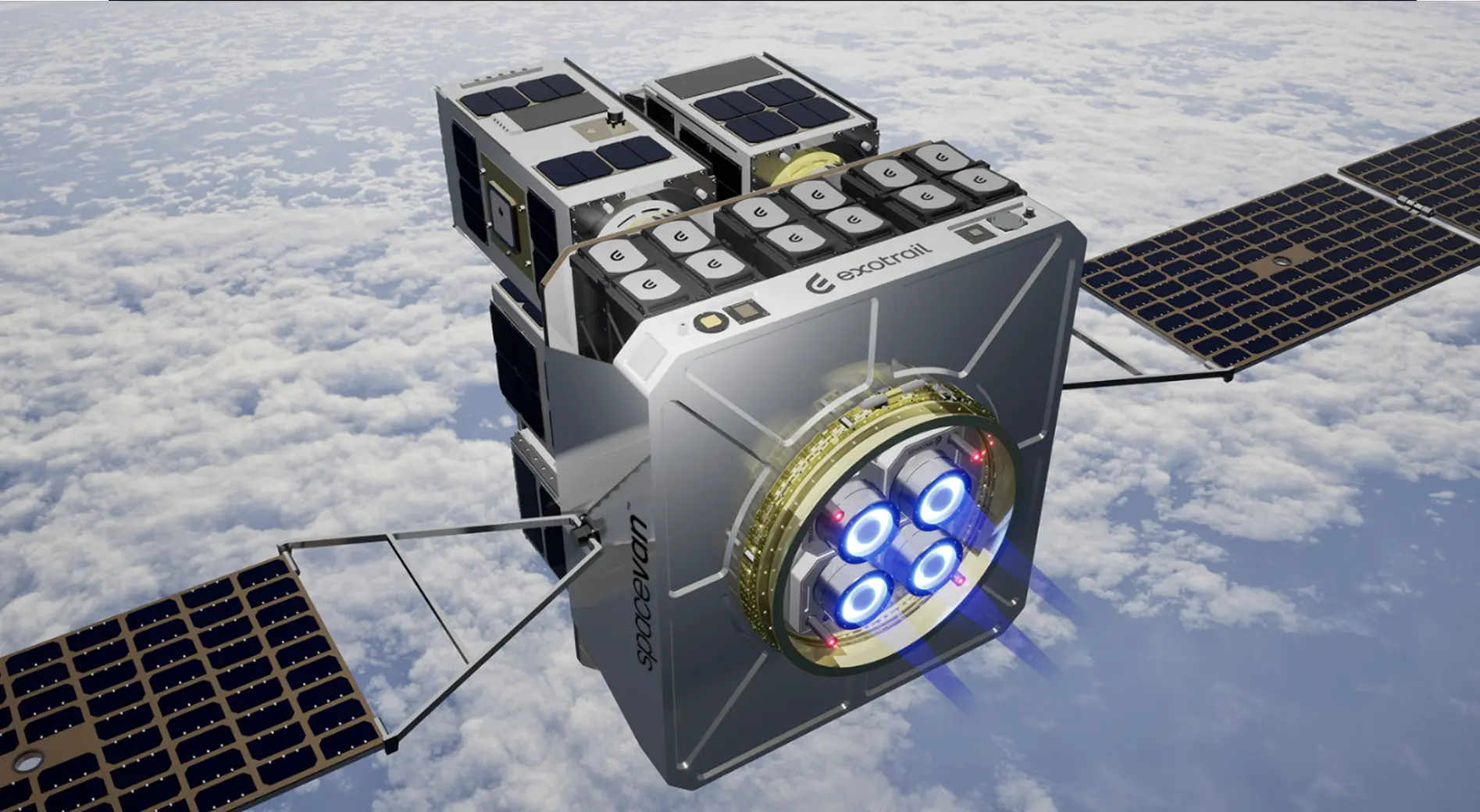 Edinburgh, 12 October 2022. – End-to-end space mobility operator Exotrail and the French Government Space Agency (CNES) are just about to sign a two-mission contract as part of the French Government's national investment and stimulus package (France 2030), Exotrail said.
France 2030 supports emerging French space companies for which purpose the country allocated €1 billion. The first Exotrail mission is scheduled for 2024. During this mission, the company's spacevan vehicle will demonstrate its altitude changing and combined maneuvers capabilities. During the second mission, scheduled for 2025, the firm will deploy a microsatellite into orbit utilizing its spacedrop service. 
Spacedrop includes procuring access to space, integrating the platform with satellites onboard and performing in-orbit operations. The France 2030 missions will benefit from an upgraded version of the vehicle with improved propulsion system and greater payload capacity.
The spacedrop vehicle will be powered by Exotrail's high-thrust, flexible spaceware electric thrusters, while orbital operations will be carried out by the  spacetower software solution. The competitive transfer solution in low, medium, geostationary orbits will be inaugurated in October next year.