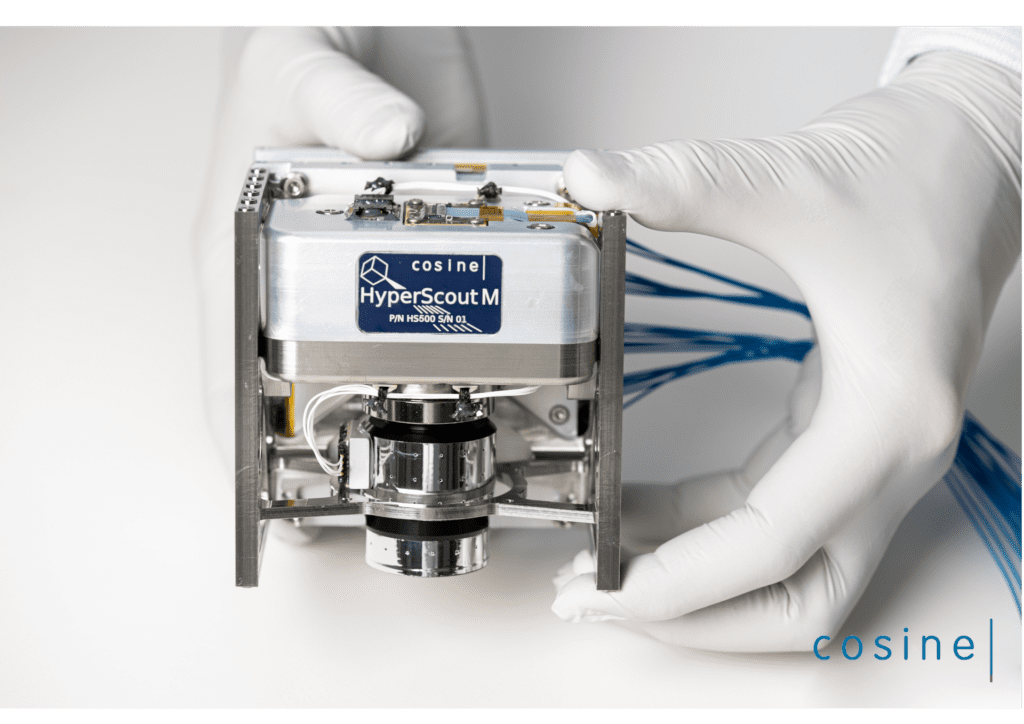 Edinburgh, 26 September 2022. – Dutch optical and in-situ measurement space systems provider cosine's three-in-one instrument combining hyperspectral and thermal imaging with high-level data processing and Artificial Intelligence (AI) capabilities, HyperScout 2, selected for the Australian Kanyini satellite mission, is now ready to be integrated into the spacecraft, cosine said. The launch of the 6U CubeSat is part of the South Australia Space Sector Strategy 2030.
HyperScout 2 provides hyperspectral imaging in the visible and near infrared wavelengths, helping to analyze the composition of the Earth. It also utilises three thermal infrared bands to measure temperature distribution, allowing for detailed analysis of heat generators in South Australia. The technology will be used for investigating land cover, crop health, forests, inland water and coasts.
The South Australian Government is investing US $4.24 million in the South Australian Space Services Mission. The mission as well as application prototyping is led by the SmartSat Cooperative Research Centre (CRC). Satellite manufacturing company Inovor Technologies, is designing and building the satellite while space company Myriota, is supplying the Internet of Things (IoT) space services.
cosine and its partners are developing the HyperScout line of instruments with support from the European Space Agency and the Netherlands Space Office. The most compact version of the product line is HyperScout M, which has recently been adopted by Thales Alenia Space. HyperScout M will collect Earth Observation data and provide on-orbit climate information aboard the International Space Station.
HyperScout M also be featured on board the Prometheus-2 satellites during the first-ever UK orbital satellite launch from Spaceport Cornwall. The goal of that mission is to help the UK Defence Science and Technology Laboratory (Dstl) build a more collaborative and connected space communication system.