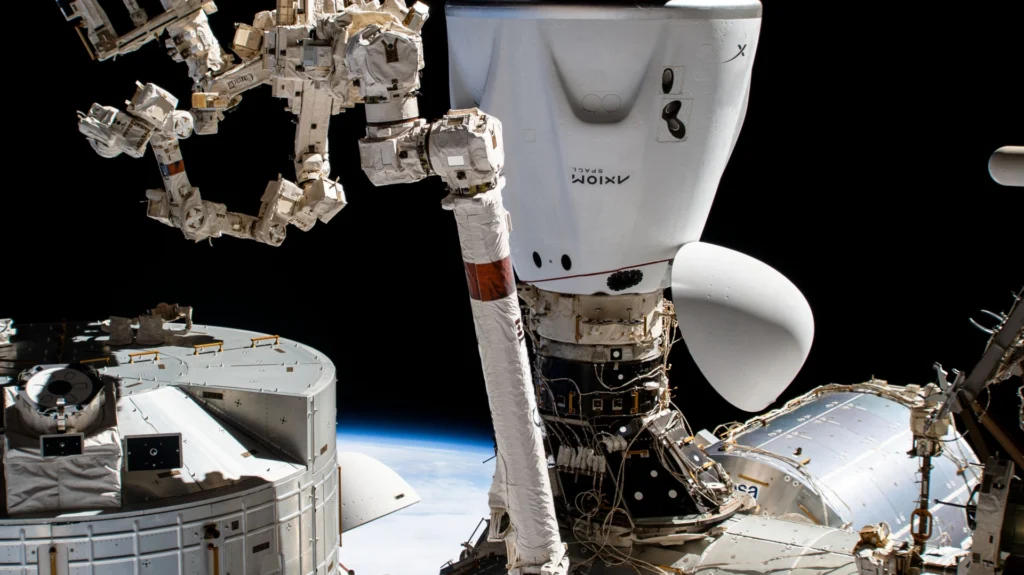 Edinburgh, 26 September 2022. – Human spaceflight services provider Axiom Space, has signed an agreement with the Saudi Space Commission (SSC) for a future flight opportunity no earlier than 2023, Axiom said. Under the agreement, Axiom will train Saudi astronauts for human spaceflight and conducting scientific research in space.
The partnership will fly two Saudi astronauts to space, including the first female Saudi astronaut. The SSC had previously launched the Kingdom's first astronaut program, for undertaking long- and short-term space flights. The program will enable Saudi astronauts to conduct research and experiments in priority areas such as health, sustainability and space technology. 
The Saudi Astronaut Program is an integral part of the Kingdom's Vision 2030. Saudi Arabia is planning to launch its National Space Strategy in the next few months, featuring space programs and initiatives.
Saudi astronaut candidates will have to complete Axiom's rigorous training curriculum over several months in preparation. Axiom aims to help nations and organizations build human spaceflight programs and develop astronaut selection programs, the company said.