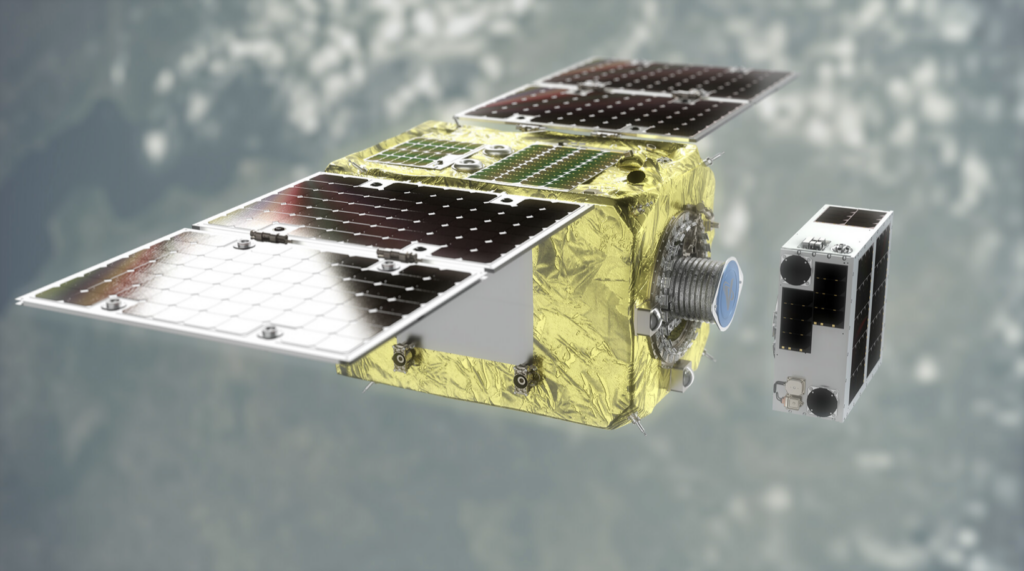 Paris, 20 September 2022. – Information and intelligence platform provider NorthStar Earth & Space and on-orbit services provider Astroscale formed a strategic partnership at the 2022 International Astronautical Congress to further support space sustainability, NorthStar said. The duo will do so by combining NorthStar's precise space-based object tracking with Astroscale's spacecraft navigation and capture capability. 
Under the agreement, both companies will leverage their know-how, expertise, and unique services emphasizing space sustainability. The cooperation will demonstrate the benefits of utilizing In-Space Situational Awareness services in support of on-orbit servicing. 
NorthStar is planning to launch its first commercial Space Situational Awareness (SSA) service in 2023. The SSA technology will enable higher precision detection, tracking, and coverage of near-Earth orbits. The company's Space Information and Intelligence services will help satellite operators with sustainable fleet management and enhanced spaceflight safety.
Meanwhile, Astroscale is advancing its End-of-Life Services, demonstrated by its recent ELSA-d mission, during which it successfully magnetically captured a client spacecraft. The company is now developing the ELSA-M servicer. ELSA-M is planned to be launched in 2024 in partnership with OneWeb, the UK Space Agency and the European Space Agency. The improved servicer will be able to capture and retire multiple client spacecraft during a single mission.