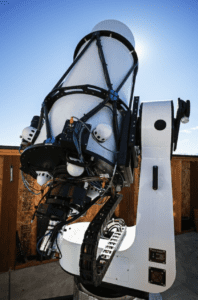 Edinburgh / Austin / El Segundo, 5 August 2022. – Space simulation and analytics solutions company, Slingshot Aerospace, has acquired space, air and missile defense firm, Numerica's Space Division and UK-based satellite database and space market analysis company, Seradata, Slingshot said.
Slingshot will be able to strengthen its position in driving the space economy towards sustainability with these acquisitions. The company is capable of providing satellite and launch operators with actionable insights and reliable space situational awareness and space traffic coordination solutions.
The procurements also accelerate the development of Slingshot's Digital Space Twin, a virtual space environment representing present and future objects in orbit. It also mimics space weather and the radio frequency spectrum. These acquisitions will give a boost to Slingshot Beacon, the company's space traffic coordination solution, to help prevent collisions as well.
Slingshot will leverage the world's first and only commercial low Earth orbit to geosynchronous orbit optical sensor network for satellite tracking by Numerica. The acquisition also means that Slingshot gets hold of Numerica's scientists, orbital analysts, software engineers, and applied mathematicians along with its space domain awareness offices.
Seradata will integrate its authoritative SpaceTrak satellite and launch database into Slingshot's portfolio. The database covers all launches and satellites since 1957. SpaceTrak has been utilized by governments, space agencies, universities, aerospace manufacturers, insurance companies, launch providers, satellite operators, and space researchers.