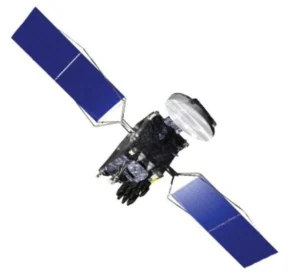 Edinburgh, 23 August 2022. – Intelsat filed a 30-day license application with the FCC to operate the Galaxy 15 satellite serving media customers in North America, outside of the +/- 0.05 degree East/West station-keeping box as it lost control of the broadcast satellite due to a geomagnetic storm.
Space weather activity affected onboard electronics necessary for satellite communications and keeping it locked in a geostationary orbit. Intelsat stated that the satellite was otherwise operating nominally.
The company is currently working on regaining communications with the spacecraft and said that customers are not expected to lose service continuity. A replacement satellite, Galaxy 33 along with Galaxy 34 is planned to launch in November aboard a SpaceX Falcon 9.
The Orbital Sciences-built Galaxy 15 was launched in 2005. In 2010, Intelsat temporarily lost control of the satellite due to an anomaly, also related to solar activity.