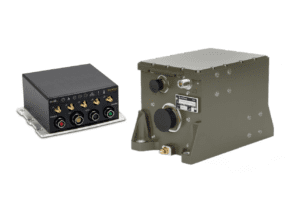 Budapest / Rochester, 11 July 2022. – Global positioning, navigation and timing (PNT) company, Orolia, joined inertial navigation systems company, Safran Electronics & Defense, Orolia said.
Orolia has over 435 employees in Europe and North America with a revenue of approximately €100 million. Its technologies and equipment include atomic clocks, time servers, simulation and resilience equipment for global navigation satellite system signals. The firm also produces emergency locator beacons for commercial aviation and military applications. 
These solutions help overcome the challenges of positioning, navigation and synchronization in vulnerable environments such as aviation, defense, space, transportation, and new mobility, among others. With locations in more than 100 countries, Orolia improves the reliability, performance and safety of critical, remote or high-risk operations.
Safran has customers in the propulsion, aviation equipment and interiors, defense and space markets. The company has 76,800 employees and a sales revenue of €15.3 billion.