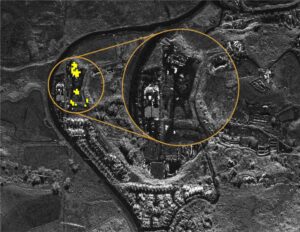 Edinburgh / San Francisco, 26 April 2022. – Earth observation company Capella Space, announced a US $97 million Series C financing round led by venture capital firm NightDragon, with significant participation from existing investors DCVC and Cota Capital. Capella will use the funding to expand its services and continue providing 24/7 access to satellite analytics and imagery products.
Currently, Capella has seven SAR (synthetic aperture radar) satellites in orbit with more to launch throughout 2022 and 2023. SAR sensors can penetrate clouds, fog, smoke, rain and capture clear imagery day and night. The technology is utilized by defense and intelligence agencies, shipping and supply chain organizations and other customers with demanding geospatial intelligence needs.
The company's self-serve, automated satellite tasking platform, Capella Console, enables customers to request, download and analyze images. The Series C funding will enable Capella to strengthen its analytics capabilities and integrate new automated data offerings. Part of the financing will be used to launch the company's next generation satellites. These will have an enhanced design, improved resolution, imaging capacity and delivery capabilities.
Capella has doubled revenue in the last twelve months and is expected to more than triple revenue in the next year.