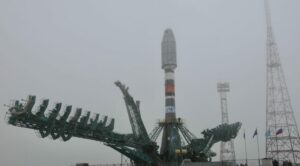 Edinburgh, 7 March 2022. – Bharti Enterprises, OneWeb's largest shareholder said that bringing manufacturing into the UK would be problematic, despite the government's ambitions to stimulate a domestic space industry. Sunil Bharti Mittal, chair of Bharti Enterprises, said that they would encourage the winner of the contract for OneWeb's second-generation satellites to manufacture in the UK but there were no guarantees.
The British government invested in the bankrupt satellite company to give a boost to the country's space ambitions. Their other aim was to shift satellite production from the USA. OneWeb told Parliament in December last year that it wanted to start manufacturing in the UK latest by 2025. Mittal said that this would all depend on "capabilities of manufacturing satellites here," and pricing, of course.
He added that India would be suitable for both production and launches, as a country with a well-established space industry. He also claimed that it would not matter if the UK had equity or not, and that the UK government may even monetise its stake. Mittal expects OneWeb to roll out commercial services by the end of this year.
Meanwhile OneWeb is looking for a new launch provider for future deployments after Roscosmos proposed very strict conditions on the company. Roscosmos said it would only go ahead with the next launch if OneWeb guaranteed its satellites would not be used for military purposes. It also wanted the British government to give up its stake in the company. OneWeb's board of directors "voted to suspend all launches from Baikonur."