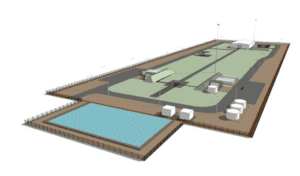 Edinburgh, 21 March 2022. – Australian launch service provider Southern Launch, and not-for-profit organisation for the advancement of the engineering field within Australia, Engineers Australia, have signed a service level agreement to boost the careers of the company's engineering team.
According to the agreement, all Southern Launch engineers will be provided with Engineers Australia (EA) membership. They will thus have access to its library of engineering journals and technical resources. Southern Launch engineers will also have the opportunity to be recognized at EA's annual awards programs.
The engineers will also be able to apply for Chartered status, a form of accreditation, through the partnership. Chartered credentials are internationally recognised and will demonstrate that Australian engineers meet world-class competency standards, EA said.
Southern Launch's General Manager, Andrew Curran, was named as the 2021 Professional Engineer of the Year (South Australia) by EA.