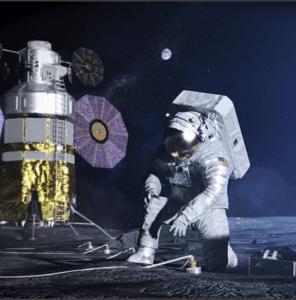 Edinburgh, 3 March 2020. – Romania became the 16th nation to sign the Artemis Accords for cooperation in space exploration. Marius-Ioan Piso, President and CEO of the Romanian Space Agency, signed the document on behalf of the country in Bucharest.
The NASA-led Artemis Accords are a set of non-binding commitments, based on the Outer Space Treaty of 1967. NASA introduced the Accords in 2020 promoting the peaceful and safe exploration of outer space.
The principles for cooperation include peaceful purposes, transparency, data sharing, interoperability, commitment to emergency assistance, and registration of space objects. The Accords also give guidance on utilizing space resources, protecting space heritage, and mitigating orbital debris.
The other signatories are Australia, Brazil, Canada, Israel, Italy, Japan, the Republic of Korea, Luxembourg, Mexico, New Zealand, Poland, Ukraine, United Arab Emirates, United Kingdom, and the United States.