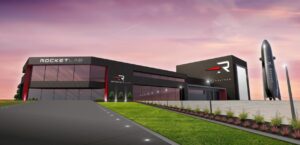 Edinburgh / Mahia, 1 March 2022. – Rocket Lab has successfully deployed a second Synthetic Aperture Radar (SAR) satellite to orbit for data and solutions provider Synspective, bringing the total number of satellites deployed by the company to 110, Rocket Lab said.
Electron successfully deployed the StriX-β spacecraft, adding a second satellite to Synspective's SAR constellation. The constellation will consist of 30 satellites altogether and will be able to detect millimetre-level changes to the Earth's surface.
Rocket Lab's first launch for Synspective, "The Owl's Night Begins", took place in December 2020. Following that, the companies signed a three-launch contract last year. Rocket Lab will launch another Synspective mission this year and a third in 2023.
"The Owl's Night Continues" mission was the company's 24th Electron launch and the first to launch from Pad B. The new launch pad at Launch Complex 1 is the company's third launch site. 
Rocket Lab recently announced that it has selected Wallops Island, Virginia, as the location for its fourth launch site. Wallops Island will serve as the first launch site, manufacturing and operations facility for its reusable Neutron rocket.