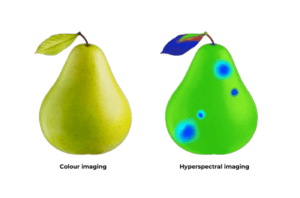 Edinburgh / Mountain View, 10 February 2022. – Dawn Aerospace announced it is providing satellite propulsion systems to hyperspectral Earth imaging company Pixxel, who is building a health monitor for the planet through a constellation of hyperspectral imaging small satellites.
The constellation will provide productivity and environmental data and will benefit industries such as agriculture, resources, energy, and sustainability. Pixxel's technology is able to obtain 50 times more information than standard multispectral imaging, by capturing exact chemical signatures. It is capable of flagging pest infestations, crop diseases, air and water pollution, and detecting oil spills and gas leaks. 
Dawn's propulsion modules will enable the satellites to maneuver into orbit, manage the spacecraft, and de-orbit them responsibly at the end of their life. The first two satellites will launch in the coming months while a fully operational constellation is expected by December 2023.