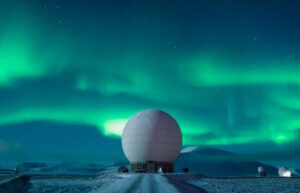 Edinburgh, 3 February 2022. – KSAT adds satellite and mission control as a service to their portfolio, thus becoming a one-stop solution for ground operation requirements.
A dedicated group will perform adapted satellite and payload services from the company's Satellite Operation Center, KSAT said. The services are granted throughout the whole lifespan of the spacecraft increasing operational reliability and reducing operation costs. 
KSAT has both hands-on and automated systems for managing satellites from launch up to decommissioning. The new services are fully integrated with the firm's Ground Station Network and software.
One of the first missions to demonstrate the company's new services will be the Arctic Satellite Broadband Mission (ASBM). ASBM is a satellite-based broadband for end-users in the Arctic in collaboration with Space Norway and Inmarsat.
The mission-adapted operations want to meet the specifications for secure solutions of government users while also accommodating commercial customers. The applications include automated satellite and payload services, mission-tailored satellite operations, flight dynamics, collision control and satellite maneuvering.