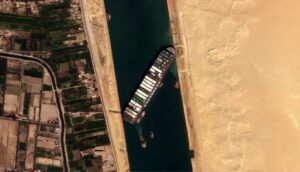 Edinburgh / New York, 28 January 2022. – The sub-meter resolution satellite imagery collection company Satellogic announced it has completed its business combination with CF Acquisition Corp. V, a publicly traded special purpose acquisition company sponsored by Cantor Fitzgerald.
Satellogic's Class A ordinary shares and warrants trade on the Nasdaq under the ticker symbols "SATL" and "SATLW," respectively.
Satellogic will receive gross proceeds of approximately US $262 million including proceeds from the CFV trust account. The total also incorporates the private placement of US $100 million led by SoftBank's SBLA Advisers and Cantor Fitzgerald, among others.
The transaction will support Satellogic to scale its satellite constellation to remap the entire Earth in 70 cm resolution. The company's capabilities allow them to provide commercial, sustainability and government applications.
Former U.S. Secretary of the Treasury Steven Mnuchin, Founder and Managing Partner of Liberty Strategic Capital, will join Satellogic's Board of Directors as Non-executive Chairman upon close of the transaction, the company said.