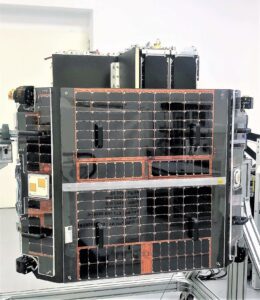 Edinburgh /Fino Mornasco / Irving, 28 January 2022. – Space logistics company, D-Orbit, announced it is combining with Breeze Holdings Acquisition, a publicly traded special purpose acquisition company, to become publicly listed. The transaction estimates the company has an enterprise value of about €1.13 billion.
Breeze Holdings and D-Orbit are partnering with The Charles F. Bolden Group as well. The consortium of leaders there have extensive space and aerospace experience. The firm was founded by Charles F. Bolden Jr., retired astronaut, Marine Corps Major General and the 12th Administrator of NASA. The Bolden Group is to provide strategic and operating support for the merged company as a board member.
D-Orbit has designed a flexible in-orbit satellite delivery solution, the ION satellite carrier. The company also has a space cloud infrastructure designed to provide in-orbit AI data analytics and storage capabilities. D-Orbit has launched six missions to date, four leveraging ION.
The new company is to trade on the Nasdaq Capital Market under the ticker symbol DOBT. The transaction is expected to close in the second half of 2022, delivering up to €163 million in cash at closing.