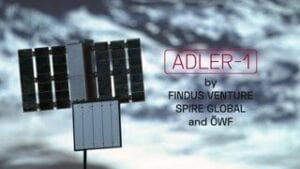 Paris/ Long Beach, 13 December 2021. – The data analytics provider Spire Global received approval from the U.S. Federal Aviation Authority (FAA) to fly its Adler-1 satellite on Virgin Orbit's upcoming, the company said.
The satellite, which was integrated at Virgin Orbit's Long Beach facility in the U.S. within 36 hours, will fly as the third customer in the "Above the Clouds" mission, scheduled for mid-December 2021 to mid-January 2022, Virgin Orbit said.
Spire develops Adler-1 in partnership with the Austrian Space Forum (OeWF) and Findus Venture. The 30x10x10 cm satellite will study the micro space debris environment in Low Earth Orbit (LEO) to obtain in-situ data.
Spire has offices in San Francisco, Boulder, Washington DC, Glasgow, Luxembourg, and Singapore.