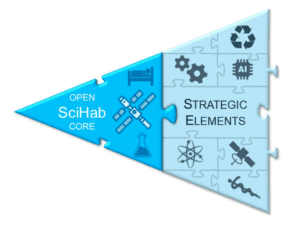 Paris, 13 December 2021. – The European Space Agency (ESA) prepares the post-ISS era and Europe´s continued presence in the Low Earth Orbit (LEO) and solicitates private companies to work and collaborate with ESA on commercial concepts.
ESA launched a project called SciHab (Science and Habitation), "an orbital human-tended platform with a modular design and open to commercial services", the agency said.
"SciHab has been dubbed as the future lighthouse for Europe's presence in Earth orbit, both a science and habitation platform", ESA said. "(C)ombining the SciHab concept with new transportation capabilities would allow Europe to take up a high level of strategic autonomy and leadership."
ESA has put SciHab on its "Terrae Novae 2030+ Strategy Roadmap", the program that "aims to lead Europe's human journey into the Solar System, and to return the benefits of exploration back to society".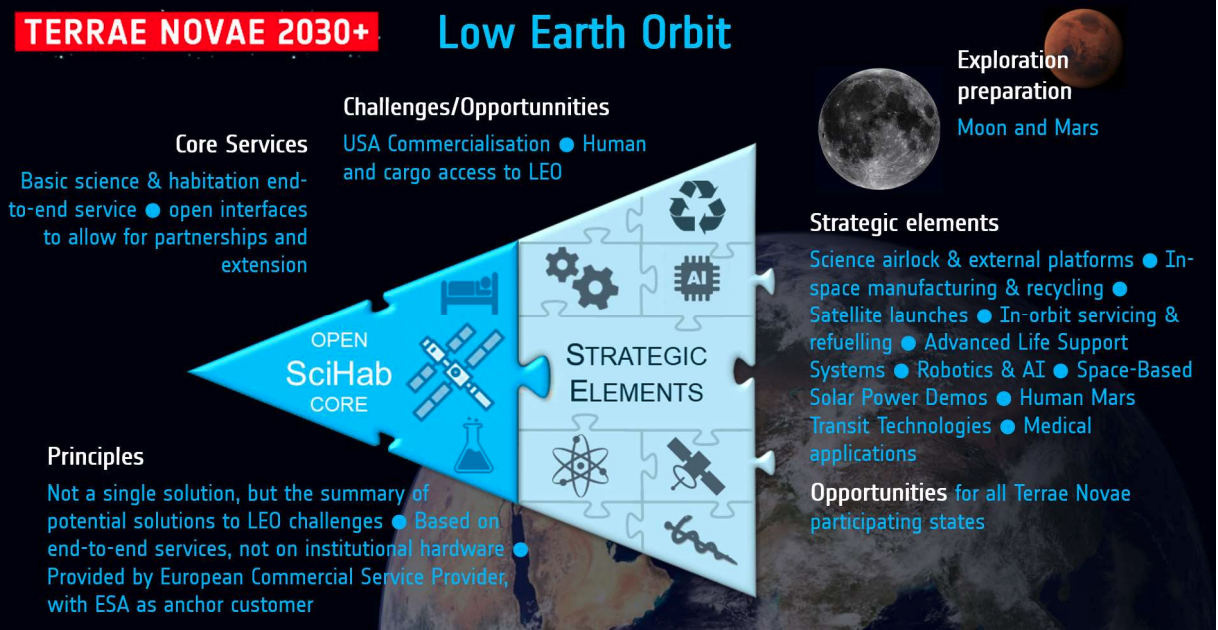 Companies can apply until the end of January 2022, with a full concept to be delivered by end of March, ESA said. The link to the "Request for information (RFI) Services for Human Space Exploration – Meeting ESA's future Research and Astronaut Mission Objectives in Low Earth Orbit and beyond" is: https://esastar-publication.sso.esa.int/interacts/details/9."