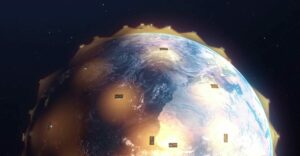 Edinburgh / Munich, 16 December 2021. – Isar Aerospace and Astrocast announced they have signed a launch services agreement according to which Isar will launch Astrocast's satellite by 2024. The rideshare mission will take the nanosatellite company's spacecraft to Sun synchronous orbit from its launch site in Andøya, Norway. The contract includes options for the launch of additional satellites.
The demand for IoT is constantly growing, however, over 85% of the world is still not covered by cellular networks. Astrocast is increasing its global nanosatellite constellation to connect millions of IoT devices in remote, rural and maritime areas. The company expects approximately 30 million connections by 2025.
Astrocast's solution tackles the challenges in industries like agriculture, oil, gas, maritime, environmental, connected vehicles, and IoT devices. Their network enables firms to monitor, track, and communicate with remote assets. Astrocast already has a functional satellite constellation in space. The company went public in August this year and is listed at the Euronext Growth in Oslo.