By Ole Dokka, Spaceport Norway
SpaceWatch.Global has been granted permission to publish selected articles and texts. This is "An evening with talent, inspiration and space technology in Trondheim", originally published 4 November 2021 on Spaceport-Norway.no by Ole Dokka.

Yesterday we kicked off the second of Spaceport Norway 2021: The Life Sessions, at the startup-hub DIGS in Trondheim.
119 had registered for the event before we shut down the ticket sales, 15 of them attended the event from a computer screen.
Our working title for the session in Trondheim was "Technology & Talent", and that is what we got!
A large portion of the audience at DIGS was students from NTNU: Norwegian University of Science and Technology, an engaged crowd of multidisciplinary talent, interested in space as a possible career, wanting to learn more about the many opportunities that the space industry can offer.
On last nights program, we had an opening keynote from ISAR Aerospace, our industry sponsor and an essential part of all our five sessions this fall and one of the rocket companies that will launch from Andøya in Norway from 2022. ISAR Aerospace´s vision is to give easier access to space for everyone, including academic institutions and students.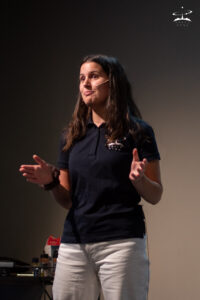 The President of the student organisation Space NTNU presented the activities they engage in, and the member organisations covering rocket engineering (Propulse NTNU), design and development of drones (Ascend NTNU), or development of small satellites (Orbit NTNU). They are all active in international competitions, and they are winning! One of the satellites developed by the students, FRAMSat-1, maybe launched to orbit on the first launch from Andøya in 2022.
Spaceport Norway has supported Space NTNU from the beginning – and we will continue to collaborate in new and exciting ways going into 2022.
Inventas, our Industry Spotlight Sponsor, shared insights from their extensive experience working with projects for and with the space industry. We also learned how their multidisciplinary culture of creative professionals and competent engineers, has created a unique workplace.
Orbital Machines – our Startup Spotlight company, gave a good talk about the journey they are on, developing a High-Performance Electric Propellant Pumps for launch vehicles and spacecrafts. They are making good progress – and will be exciting to follow going forward.
Norwegian Space Agency had two speakers covering two very different topics: how space infrastructure today help save many lives in search and rescue operations and what role it plays in other crisis now and in the future, and the wide variety of opportunities for jobs, internships and other programs, now available in the European space industry.
There is a generation shift in the space industry, so the need to recruit new talent is significant.
To end the program last night, we were lucky to have a special contemporary music experience, from the composer, performer and professor in Music Technology (NTNU), Øyvind Brandtsegg. In his work, he designs and develops new electronic instruments, often with a strong relationship to science, technology and the history of music.
‍
Based on the feedback we received during and after the three-hour session, the program and evening at DIGS was very well received and the vibe was full of positive energy and creativity that might lead to new projects
This work was first published here https://www.spaceport-norway.no/news/an-evening-with-talent-inspiration-and-space-technology-in-trondheim Rights reserved – this publication is reproduced with permissions.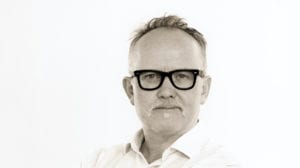 Ole Dokka is a multidisciplinary leader and strategist, working in the intersection of innovation, design, technology and digital business, since the beginning of the Internet economy in 1995. He has held several innovation and strategic leadership positions in major companies in Norway the last 20+ years, now he spends most of his time developing the meeting arena and conference Spaceport Norway through his own company Rocket Grace, together with supporters and partners. Ole Dokka is based in Stavanger, Norway, where he lives with his family of 5 + 2 cats and a lot of surfboards, skateboards, snowboards, golf clubs and tennis rackets.