by Maureen Thom, Content Manager at Spire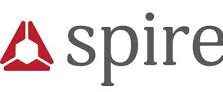 SpaceWatch.Global has been granted permission to publish this "Four Misconceptions About Ocean Weather Forecasts", originally published 10 September 2021 at Spire Blog by Maureen Thom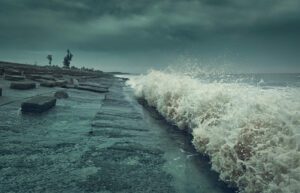 Water never sits still. Earth's water cycle keeps water moving from place to place and from one form to another – it's constant motion and because of this simple fact, it is challenging to forecast these ever-changing conditions.
In this blog, we're taking a deep dive into the misconceptions about ocean weather forecasts from the challenges of collecting data in remote locations to climate change and its growing impact on accurate forecasting. Here are four common misconceptions about ocean weather forecasting:
1. You can't sum up ocean weather conditions with an emoji
We all do it, we grab our smartphones and summon the weather app to decide when to go somewhere, what to wear, and what to bring. The weather is volatile, complicated, and rapidly changing which makes it nearly impossible to sum up in one emoji. Ocean weather is often more complicated to forecast than weather in suburban America for example, because ocean forecasts are the sum of many moving parts: ocean currents, wave height, and wind speed to name a few. All of these factors all impact ocean forecasts. Combining these factors and estimating their evolution amounts to a perfect storm of conditions that influence the weather around the planet. To get an accurate view of sea conditions, you need to combine atmospheric forecast data (temperature, pressure, and humidity) and oceanographic forecast models ( currents, waves, etc). In other words, what is happening in the air and what is happening on the ocean's surface and how each is affected by the other.
2. Remote ocean data is plentiful and if it is very remote, it doesn't impact the weather near me
A storm brewing in a remote ocean area travels and changes weather conditions far from the remote area where the inclement weather first formed. Weather, like water, is always moving and always changing. So it makes sense that warmer than usual weather in the Arctic, directly impacts weather patterns from the United States to Europe and everywhere in between. Weather data in remote areas is challenging to collect. You can't rely on weather stations and widespread sensors that make data collection easy. For remote ocean data, remote sensing techniques like satellite radio occultation have become essential for atmospheric data collection.
Radio Occultation (RO) captures detailed temperature, humidity, and pressure information across the entire planet, including vast oceans and under-observed corners. This results in better forecast accuracy everywhere. Before Radio Occultation, maritime models depended on a combination of buoys, sensors on ships, offshore structures, aviation sensors flying overhead, and weather balloons for ocean data. All of these techniques are not accessible in remote ocean locations. RO is quickly becoming the go-to solution for open ocean forecast data.