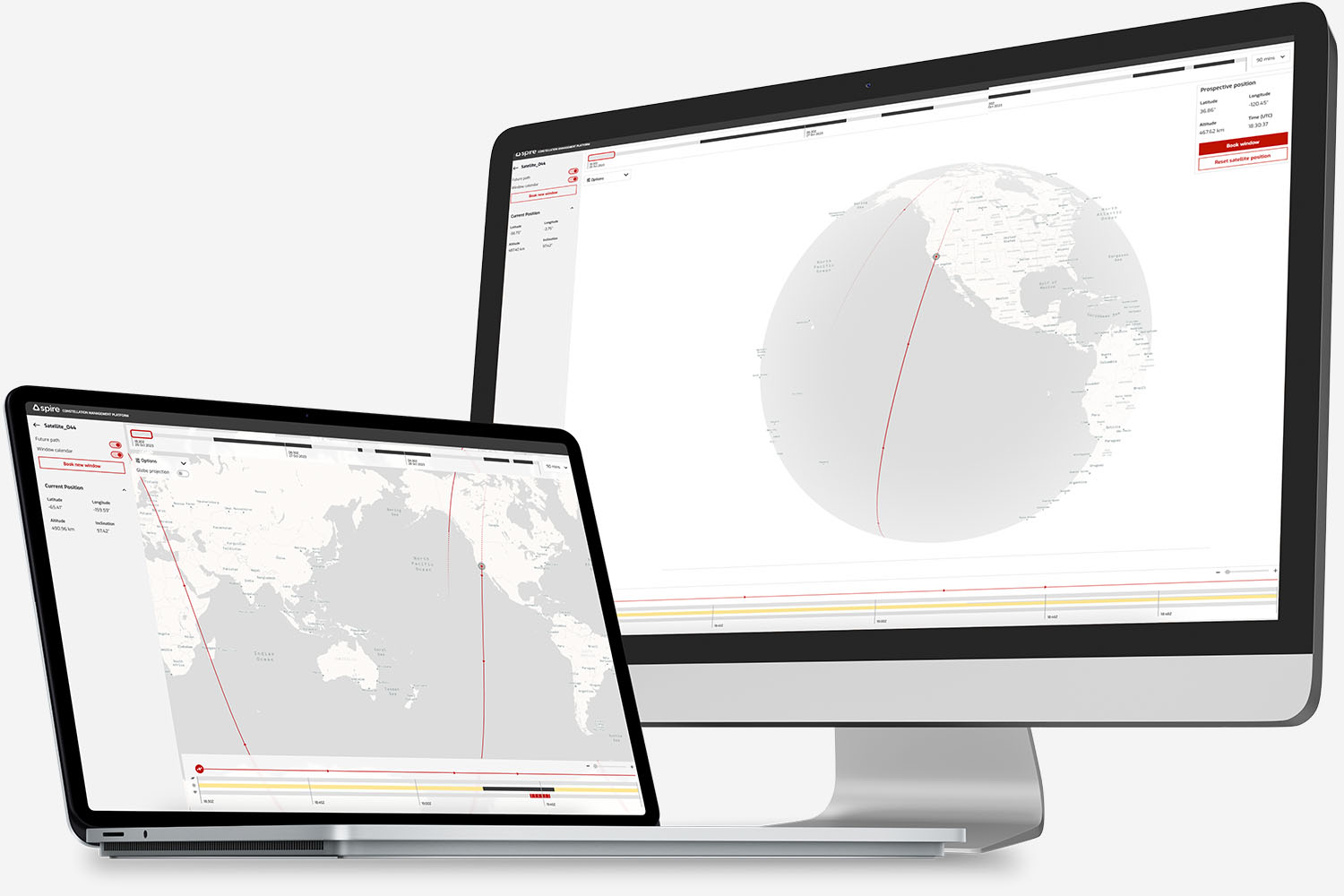 London, 17 November 2023.- Spire Global, a provider of space-based data, analytics and space services, announced on the 14th of November at the Space Tech Expo Europe their Constellation Management Platform. The new web-based app aims to simplify satellite constellation operations through its interface. 
The development of the platform is co-funded by ESA under the ARTES Core Competitiveness (CC) programme with €1.5 million awarded to Spire, with support from the Luxembourg Space Agency (LSA). It was built using Amazon Web Services. Spire Space Services have created an end-to-end solution for customers to build, launch and operate their satellite constellation for a flat monthly fee. 
Users will be able to connect directly with their satellites to task, schedule, and monitor every aspect of their payload, data, fleet health and mission planning through the interface. It has simplified access to Spire's ground operations software to operate a satellite or constellation with multiple, global ground station networks for tracking, scheduling, commanding, downlinking data and monitoring telemetry. 
"Satellites never sleep. You build and launch a satellite once, but then you have to operate it and communicate with it thousands of times over its lifetime," said Frank Frulio, general manager of Space Services, Spire. "Typically, you need an army of experts to do that, but we've simplified space so that anyone can easily manage satellites and gain insights from space to give their business a competitive edge — such as helping insurance companies build products that safeguard against climate change variables and providing utilities companies with accurate, real-time data for remote forestry management."
The Constellation Management Platform is available to customers that build, launch, and operate satellites with Space Services, as well as those looking to simplify and optimise operations of an existing constellation.