Edinburgh, 3 August 2021. – UARX Space has selected Dawn Aerospace to be its satellite propulsion supplier for its first OSSIE mission, the company said.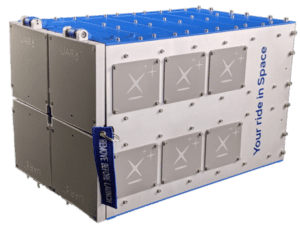 OSSIE stands for Orbit Solutions to Simplify Injection and Exploration and is a space tug able to transport up to 400 kg of small satellites to custom orbits.
Dawn's contribution to the mission is a complete turn-key green propulsion system consisting of thrusters, tanks and reaction control systems, UARX said.
The launch of OSSIE is due in early 2023, following a demonstration mission in 2022.
UARX Space is developing in-space transportation services and is based in Spain; Dawn Aerospace is a space transportation company headquartered in the Netherlands and New Zealand.
The German Aerospace Centre, DLR, is also participating in the project.