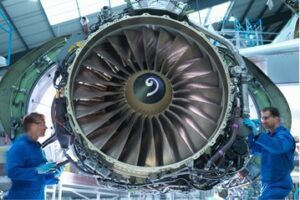 Edinburgh, 11 August 2021. – The private equity firm AE Industrial Partners (AEI) partners with Boeing to manage and increase its HorizonX venture capital fund.
The partnership will focus on early-stage minority equity investments in "businesses that will transform the future of space, mobility, industrial tech, connectivity and digital solutions with an emphasis on sustainability", AEI said.
Boeing's venture capital fund, HorizonX's 40 global investment portfolio will become AEI's ventures platform, known as AEI HorizonX.
The new team will manage the existing portfolio while also seeking new investments, said AEI. The partnership will implement access to resources for early-stage companies as well as opportunities within both Boeing and AEI's portfolio companies.
AEI HorizonX will partner with Boeing's Applied Innovation team to ensure portfolio companies benefit from Boeing's technical capabilities and global market reach. The joint venture will keep its focus on commercial, defence and government services, and space portfolios. AEI HorizonX and Boeing will also bring forth global accelerator programs to mentor and develop early-stage start-ups around the world.