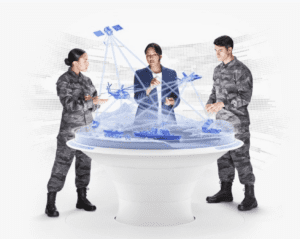 Edinburgh, 26 January 2022. – The Federal Trade Commission (FTC) in the U.S. sued to block Lockheed Martin's proposed acquisition of Aerojet Rocketdyne, the supplier of missile propulsion systems for $4.4 billion, the FTC said.
Lockheed, and its competitors in this area – Raytheon Technologies, Northrop Grumman, and Boeing – act as missile system contractors to the U.S. Department of Defense. These contractors are intermediaries between the government and the rest of the supply chain, including subcontractors such as Aerojet.
The FTC argues that if the deal proceeds, Lockheed could use its control of Aerojet to harm rival defense contractors. It could allegedly do so by cutting them off from getting the necessary components to produce competing missiles or manipulate the price or quality of the product and engineering support, the schedule and contract terms. 
The complaint also alleges that after the acquisition, Lockheed could exploit its access to its rivals' proprietary information through Aerojet. The proposed transaction could then theoretically impact research and development as well as innovation. In this scenario, Lockheed could then allow them to increase the prices while lowering quality of products delivered to the government.
The U.S. Department of Defense reviewed the acquisition and provided its assessment to the FTC, the commission said. The FTC intends to file a complaint with the U.S. District Court for the District of Columbia, seeking a Preliminary Injunction to stop the deal pending an administrative trial scheduled to begin in June 2022.