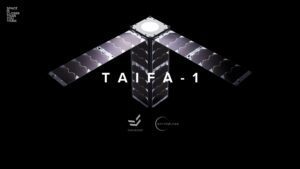 Edinburgh / Sofia / Nairobi, 26 January 2022. – SayariLabs, the first Kenyan space start-up to provide satellite services and space-based solutions, and software-defined nanosatellite and space services provider, EnduroSat, signed a commercial agreement to launch TAIFA-1, the first Kenyan 3U nanosatellite, EnduroSat said. 
East Africa has experienced heavy droughts and wildfires, causing water crisis, and damage to agriculture and local food supplies. TAIFA-1 will be equipped with a hyperspectral camera that will enable the monitoring and prevention of such crises.
The companies signed a Memorandum of Understanding, which strengthens the partnership and their future joint space projects. EnduroSat also organized a two-week educational training on space systems and engineering for the engineering team of SayariLabs.
TAIFA-1 (Swahili for "one nation") will launch into space on SpaceX`s Falcon 9 rocket. The launch is scheduled for Q4 2022.