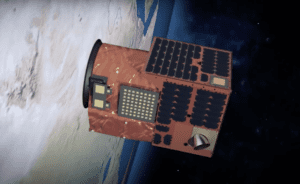 Paris, 7 July 2021. – The satellite imagery specialist Satellogic wants to go public through a SPAC merger, valuing the company at $850 million, the firm said.
Satellogic is going public through a merger with Cantor Fitzgerald's CF Acquisition Corp. V., the company said. The combination values Satellogic at an implied pro forma enterprise value of $850 million. Leading institutional investors including SoftBank's SBLA Advisers Corp. and Cantor Fitzgerald participate in the transaction through private investments of $100 million, Satellogic said.
The transaction is expected to be completed early in the fourth quarter of 2021. Satellogic will trade on the Nasdaq under ticker symbol SATL.
The transaction is expected to allow Satellogic to scale its constellation, with the goal of reaching more than 300 satellites by 2025, offering enhanced analytics capabilities for commercial, sustainability, and government applications through a live catalog of every square meter of Earth daily.
Satellogic is seeking to remap the entire surface of the Earth daily in sub-meter resolution and at an affordable price-point; it sees the total addressable market opportunity globally at $140 billion.
Satellogic was founded in 2010 by Emiliano Kargieman and Gerardo Richarte; it is headquartered in Montevideo, Uruguay, with offices in several countries. Satellogic currently operates 17 commercial satellites in orbit, including four launched on 30 June.