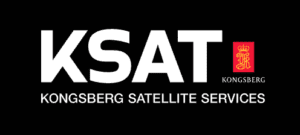 Paris, 11 June 2021. – Kongsberg Satellite Services (KSAT) will support and service Intuitive Machines (IM) for all its Moon missions, the company announced.
KSAT has entered a long-term agreement with IM to support every stage of IM's missions to the Moon, from launch and early operations, through transit, including lunar operations, KSAT said. IM will use KSAT services for its 2022 IM-1 mission to the Moon, and future missions, it added.
KSAT says it has expanded its existing ground network of over 200 antennas across more than 25 geographically distributed sites to include large-diameter (15m+) antennas. KSAT thus offers direct-to-earth communications coverage through a single point of integration during every stage of a lunar mission.