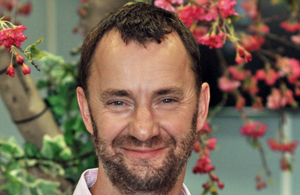 Paris, 11 June 2021. – The UK government has appointed Paul Bate as CEO of the UK Space Agency, succeeding Graham Turnock.
Bate is currently Vice President, Commercial at Babylon Health, working with healthcare organisations in the NHS and across the world. Prior to that, he was the Executive Director of Strategy and Intelligence at the Care Quality Commission.
As a civil servant, he was the policy adviser for health and adult care for the Prime Minister and Deputy Prime Minister from 2011 – 2013.
"The new appointment underlines ambitions by the UK government to boost the commercial and scientific contribution of the £16.4 billion UK space industry, and ensure that innovation in space benefits everyone as we build back better," the government said in its announcement.