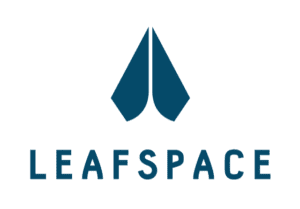 Paris, 29 June 2021. – Leaf Space, a ground segment service provider, is adding three stations to its global Leaf Line Network, the company based in Washington, D.C., said.
The new stations will be installed in Sri Lanka, the Azores and Scotland, the company said, "enhancing Leaf Space's capability to provide solutions and services to its growing list of customers".
"The new state of the art 3.7m antenna paired with high-performance baseband processing hardware add important additional coverage for Leaf Space's customers, allowing satellite operators expanded opportunity to communicate with spacecraft, sending and receiving critical data to support each mission," Leaf Space said.
With the three additional ground stations, Leaf Space now fully owns and operates 12 stations globally, the firm said, with the goal of raising that to a total of 19 this year.
Leaf Space is based in Lomazzo, Italy and is funded by RedSeed Ventures, Whysol Investments, and Primo Space.